Shimon Peres, former Israeli president and prime minister, has died at the age of 93. Peres, who shared the 1994 Nobel Peace Prize, was one of the country's most admired leaders and the last surviving link to its founding fathers. In a career spanning nearly seven decades, Peres served in a dozen cabinets and twice as Labour Party prime minister, but he never won a general election outright in five tries from 1977 to 1996.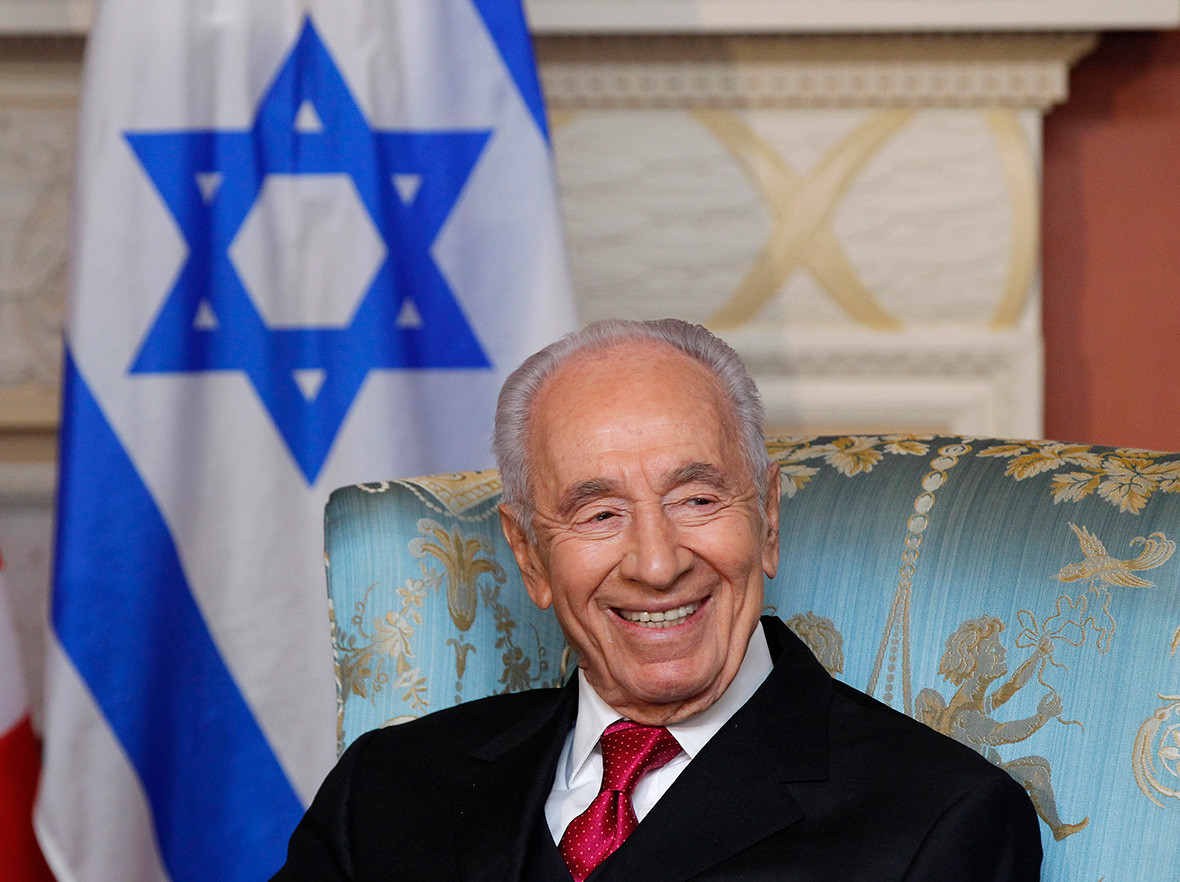 He was born Szymon Perski on 2 August 1923, in Vishneva, then part of Poland (now in Belarus). He moved to pre-state Palestine with his family in 1934. His grandfather and other relatives who stayed behind were killed in the Holocaust.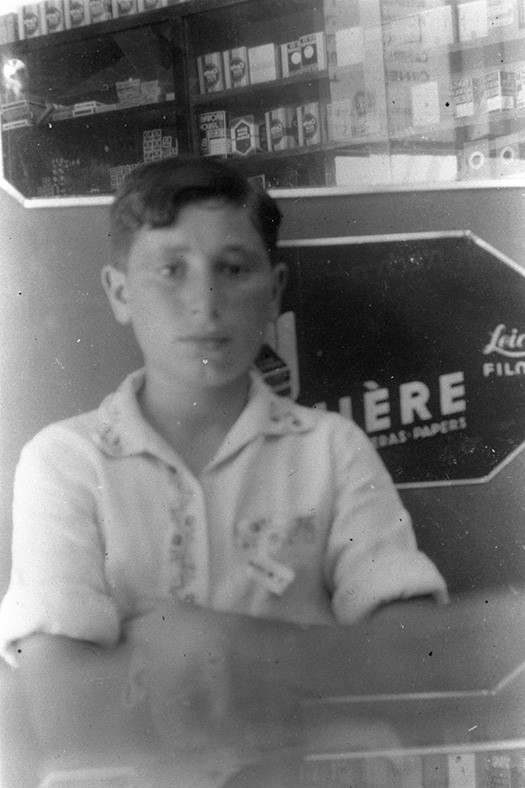 Rising quickly through Labor Party ranks, he became a top aide to David Ben-Gurion, Israel's first prime minister. He oversaw arms purchases and manpower in the Hagana, the Zionist fighting force, before Israel's establishment. At 29, he was the youngest person to serve as director of Israel's defence ministry. Peres is widely seen as having gained nuclear capabilities for Israel by procuring the secret Dimona reactor from France in the 1950s.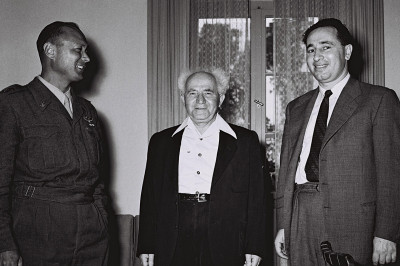 As defence minister he oversaw the dramatic 1976 rescue of hijacked Israelis at Entebbe airport in Uganda.
He was popular in his first term as prime minister in 1984-86 as part of a power-sharing pact with Likud. He pulled troops back from Lebanon, normalised relations with Egypt and cut inflation from 445% a year to below 20%. However, most Israelis, hardened by frequent conflict, dismissed his vision that a new age for the Middle East was dawning hand-in-hand with peace deals. He was seen abroad as an urbane diplomat but at home often as an ego-driven manipulator in domestic politics who eroded his party's identity out of a thirst for cabinet posts after election losses to Likud.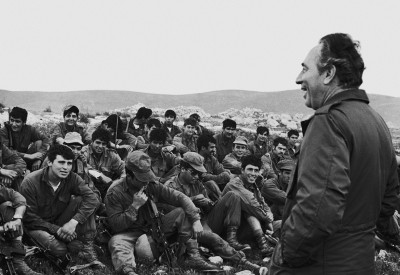 He shared the 1994 Nobel Peace Prize with Israel's late prime minister Yitzhak Rabin and Palestinian leader Yasser Arafat for a 1993 accord that they and their successors failed to turn into a durable treaty. When a far-right Jewish Israeli opposed to the peace deal assassinated Rabin in November 1995, the torch passed to Peres. But Palestinian suicide bombings that killed dozens of Israelis and an aggressive campaign by Likud battered Peres's rating and he lost the 1996 election to Benjamin Netanyahu by less than 30,000 votes.
In 2005, Peres left the Labour Party to join then Prime Minister Ariel Sharon's new party, Kadima, which had spearheaded Israel's unilateral pullout from the Gaza Strip earlier that year. Following Kadima's 2006 election victory, Peres served as vice prime minister.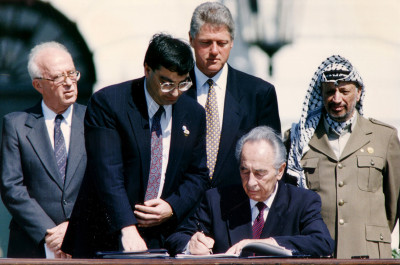 In 2007, he was elected president, a largely ceremonial role but one that earned him the kind of national admiration that eluded him throughout his lengthy career. He completed his presidential term in 2014, remaining active at his peace centre until suffering a debilitating stroke on 13 September 2016. He died two weeks later, on 28 September 2016.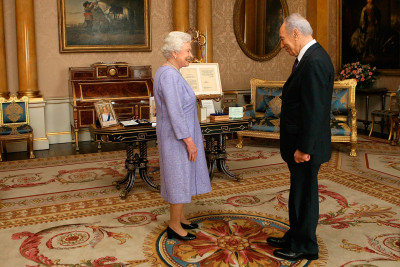 More from IBTimes UK