Shimon Peres, the former president and prime minister of Israel, died at the age of 93 on Wednesday, 28 September. Tributes from around the world started to pour in after the news of his demise was announced.
Israeli Prime Minister Benjamin Netanyahu in a statement said he and his wife Sara "express deep personal sorrow over the passing of the nation's beloved former president, Shimon Peres."
US President Barack Obama said in a statement: "A light has gone out, but the hope he gave us will burn forever. Shimon Peres was a soldier for Israel, for the Jewish people, for justice, for peace, and for the belief that we can be true to our best selves — to the very end of our time on Earth, and in the legacy that we leave to others."
The statement further said, "There are few people who we share this world with who change the course of human history, not just through their role in human events, but because they expand our moral imagination and force us to expect more of ourselves. My friend Shimon was one of those people." According to Israeli media reports, President Obama will travel to Israel to participate in his funeral on Friday.
Canadian Prime Minister Justin Trudeau took to twitter to express his condolences. He wrote "Shimon Peres was, above all, a man of peace. My deepest condolences to his loved ones and to the people of Israel on his passing."
Former US president Bill Clinton tweeted saying, "I will miss Shimon Peres, my brilliant and eloquent friend. His life was a blessing to all who strive for peace." According Israeli foreign ministry, both Bill and Hillary Clinton will attend Peres's funeral.
Former British Prime Minister Tony Blair said, "I am more sad than words can express. This is a man who was a political giant, a statesman who will rank as one of the foremost of this era or any era, and someone I loved deeply. He was an inspiration, a mentor and a friend. His intellect, his way with words that was eloquent beyond description, his command of the world and how it was changing were extraordinary."
Indian Prime Minister Narendra Modi also conveyed his condolences on Twitter saying, "In former President Shimon Peres, we lost a key world leader & a friend of India. Pained by his demise. Our condolences to people of Israel."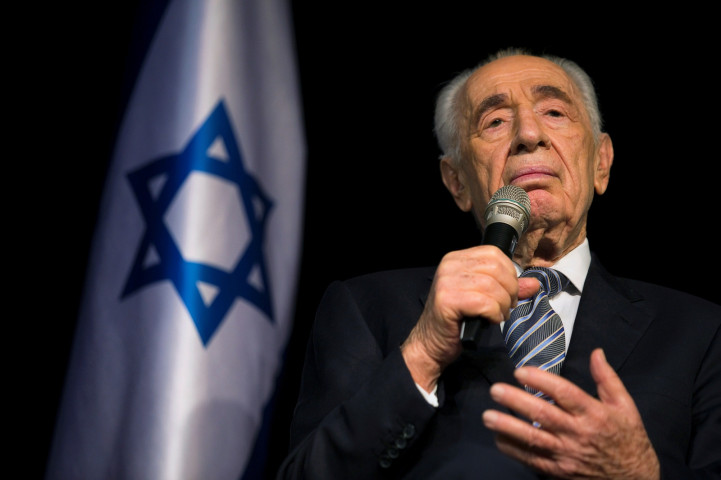 Australian Prime Minister Malcolm Turnbull said in a tweet, "Australia mourns the passing of Shimon Peres, his passion for the State of Israel as strong as his commitment to peace."
"Barbara and I join Shimon Peres' countless admirers around the world in saluting his singular life of service — to the universal cause of freedom, to the timeless cause of Israel, to the noblest cause of peace," former US president George H.W.Bush said.