Shimon Peres, one of Israel's iconic politicians, has died aged 93 on Wednesday (28 September). Peres, who served as Israeli prime minister and president, suffered a major stroke two weeks ago.
His health deteriorated on Tuesday at a hospital in Tel Aviv. Doctors said that he sustained irreversible brain damage and passed away at 3am local time. Peres had served at every top political position in Israel. He was admitted at the Sheba Medical Centre on 13 September and had remained in hospital since then.
Born in 1923, his seven-decade-long political career was punctuated by some defining moments in Israel's history, which included the Oslo peace accord signed with Palestinian leader Yasser Arafat. The peace deal also won Peres, then foreign minister, the Nobel Peace Prize in 1994. The award was shared by Arafat, who was assassinated later, and the then Israeli prime minister Yitzhak Rabin.
News of his death was formally confirmed by his son Chemi, who told reporters in Tel Aviv: "He served our people before we even had a country of our own.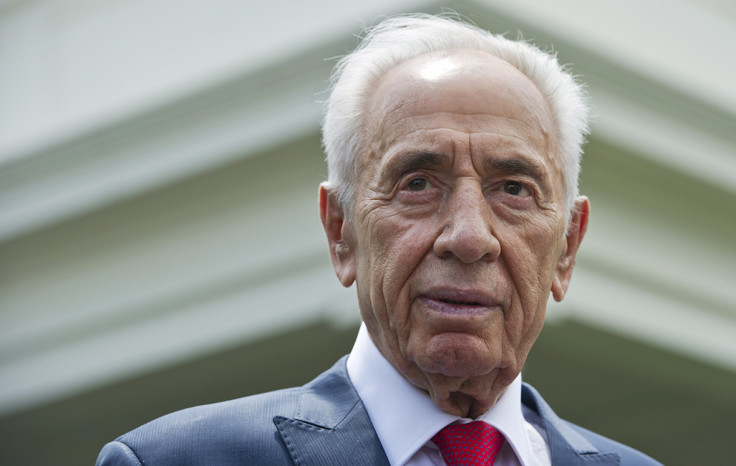 "He worked tirelessly for Israel from the very first day of the state to the last day of his life.
"My father used to say – and I'm quoting – you are only as great as the cause you serve."
Israeli Prime Minister Benjamin Netanyahu has expressed "deep personal grief" over Peres's death. Details of the funeral arrangements are expected to emerge shortly.
Peres, one of the last of Israel's founding fathers and architects of the country's nuclear programme, was a towering public figure in Israeli politics and served twice as prime minister and later became the president. He initially started off his political career as a hawk, but later moved on to play the role of a peacemaker.
In his final ceremonial stint as president between 2007 and 2014, Peres continued to advocate peace in the region. He remained an influential public figure in Israel even after he left the president's office.
Peres was taken twice to hospital this year for heart-related problems and following treatment was released. Condolences have been pouring in from across the world over his death.