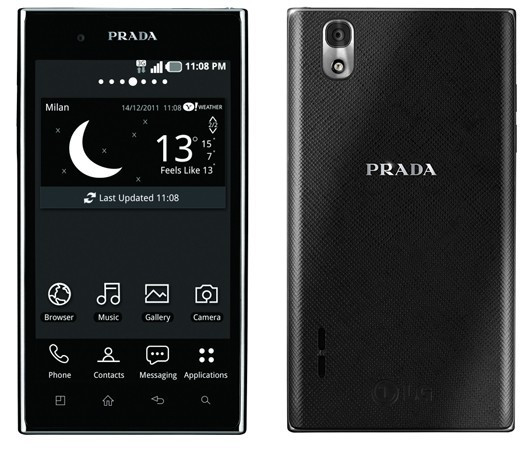 Images of LG's latest smartphone, the LG Prada 3.0 have surfaced online just hours before the company's official unveiling tonight.
According to reports, the images of the Android powered handset, which is the result of a collaboration between the manufacturer and luxury brand Prada, were acquired by tech site PocketNow and shows off the smartphone in all its super-sleek glory.
Although the full specs of the highly-anticipated handset are still not confirmed, the LG Prada 3.0 is said to boasts a 4.3" NOVA display of WVGA resolution, a textured finish across the back as well as 1GHz core processor.
The seemingly rectangular shaped handset apparently also boasts a built in TI OMAP4430 chipset and a new black-and -white Android interface.
Prada appears to have extended some of its style and sophistication to the smartphone's design. The Prada 3.0 looks fittingly chic with its deep black styling
Pricing and a launch date for the hanset are yet to be released, but it is possible that the manufacturer could announce that information when the handset is debuted at the LG Prada event in London later today.