Sir Roger Moore, the suave star of seven James Bond films, has died in Switzerland at the age of 89 after a short battle with cancer, according to a family statement posted on Moore's official Twitter account. "We know our own love and admiration will be magnified many times over, across the world, by people who knew him for his films, his television shows and his passionate work for Unicef, which he considered to be his greatest achievement," the statement said.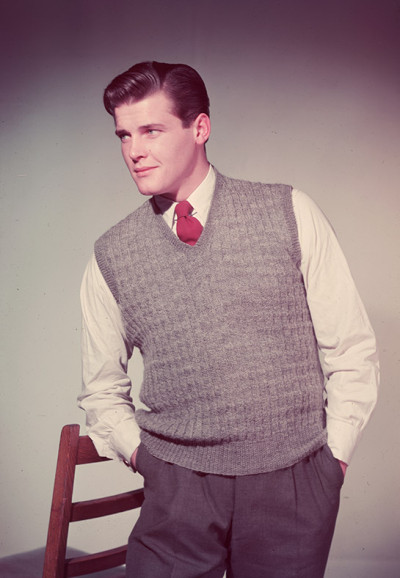 While he never eclipsed Sean Connery in the public's eye as the definitive James Bond, Moore did play the role of secret agent 007 in just as many films as Connery did, and he managed to do so while "finding a joke in every situation," according to film critic Rex Reed. He had a long-running TV hit with "The Saint," playing Simon Templar, the enigmatic action hero who helps put wealthy crooks in jail while absconding with their fortunes.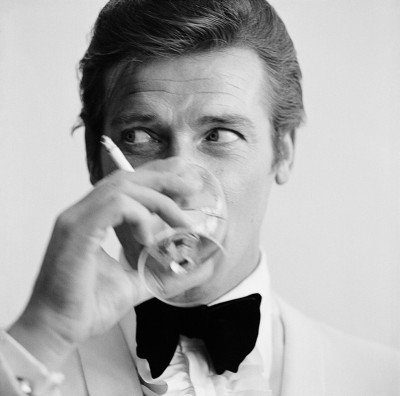 In 1991, Moore became a goodwill ambassador for Unicef, having been introduced to the role by the late actress Audrey Hepburn. As Hepburn had, he threw much of his energy into the task. "I felt small, insignificant and rather ashamed that I had traveled so much making films and ignored what was going on around me," he said in describing how the work had affected him.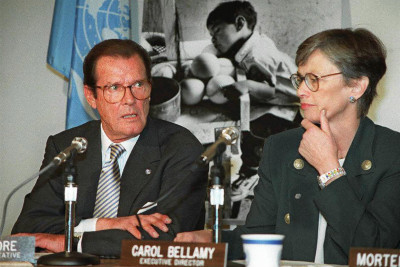 Moore was divorced three times, from skater Doorn Van Steyn in 1953, English singer Dorothy Squires in 1969 and Italian actress Luisa Mattioli, the mother of his children Deborah, Geoffrey and Christian, in 2000. He married a fourth time, in 2002, to Swedish socialite Kristina Tholstrup.