Heavy security as Donald Trump visits Bethlehem in Israeli-occupied West Bank on 'Day of Rage'
Trump's motorcade passed through streets lined with heavily armed security forces and an opening in Israel's towering separation barrier.
US President Donald Trump held an hour of talks with Palestinian President Mahmoud Abbas in Bethlehem, in the Israeli-occupied West Bank. To get to Bethlehem from Jerusalem, Trump's motorcade passed through streets lined with heavily armed security forces and an opening in Israel's towering separation barrier, a visual reminder of the complexities of the conflict in the region.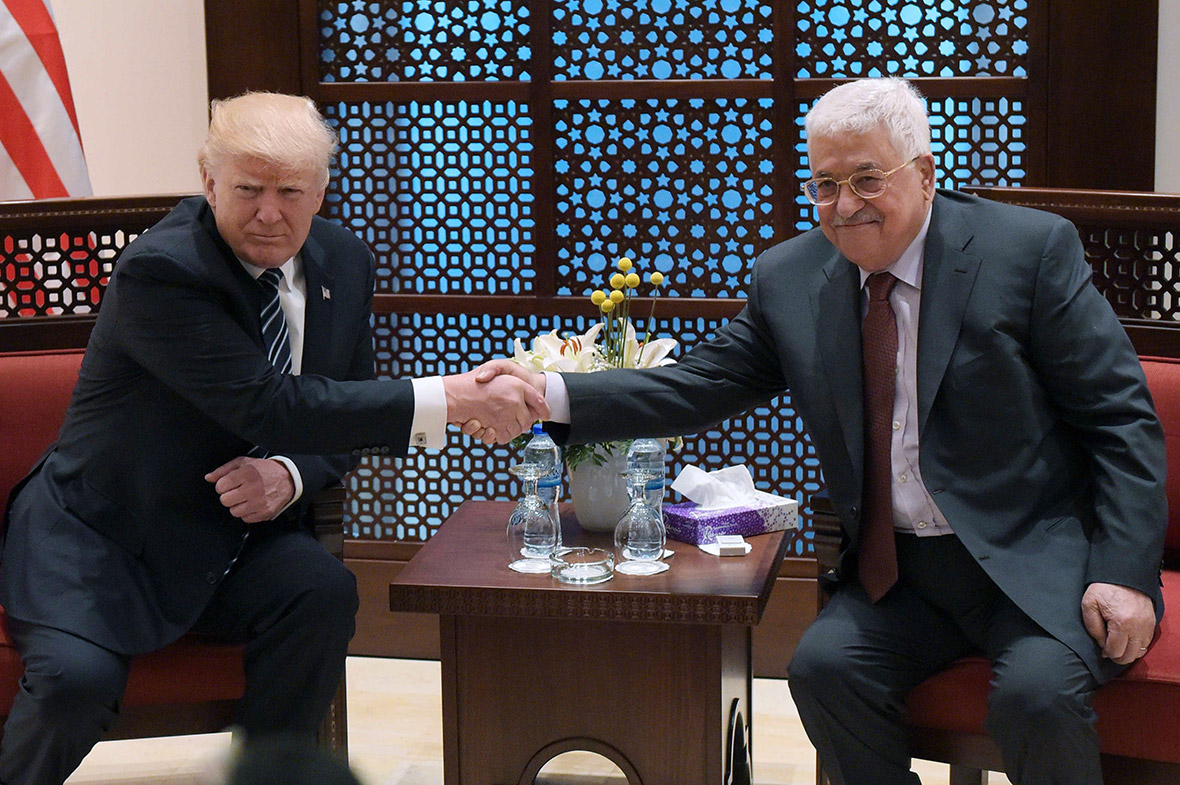 Trump talked up the prospects of peace between Israelis and Palestinians, but offered no concrete proposals on how to get there. "I am committed to trying to achieve a peace agreement between the Israelis and the Palestinians and I intend to do everything I can to help them achieve that goal," he said, with the 50th anniversary of Israel's capture of territories that Palestinians seek for a state approaching next month.
"President Abbas assures me he is ready to work towards that goal in good faith, and Prime Minister (Benjamin) Netanyahu has promised the same. I look forward to working with these leaders towards a lasting peace," Trump said.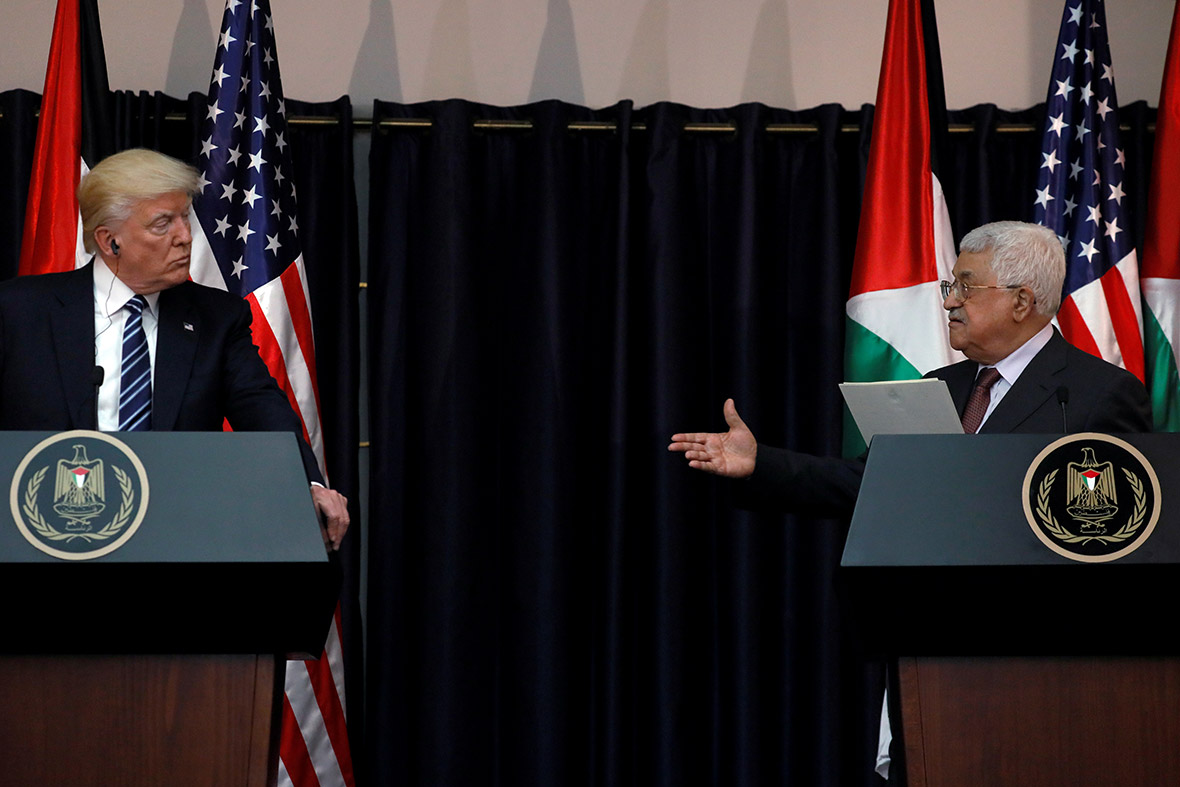 Trump condemned the bomb attack in Manchester that killed 22 people, calling the perpetrators "evil losers". "The terrorists and extremists and those who give them aid and comfort must be driven out from our society forever," Trump said in Bethlehem alongside Abbas. "This wicked ideology must be obliterated."
"So many young, beautiful innocent people living and enjoying their lives, murdered by evil losers in life," Trump said. The White House said it was Trump's idea to use the term "evil losers." Trump declared that he would not call the attackers "monsters," a term he believes they would prefer, instead choosing "losers," a longtime favourite Trump insult and one he has directed at comedian Rosie O'Donnell, Cher and others...
A Palestinian assailant stabbed and lightly wounded an Israeli policeman in the coastal city of Netanya while Trump was in Bethlehem. The attacker, identified as a West Bank resident, was shot and wounded. Palestinian activists had threatened a 'Day of Rage' to coincide with Trump's visit. Previous Days of Rage have seen civilians killed and wounded in stabbing and shooting attacks carried out by Palestinians.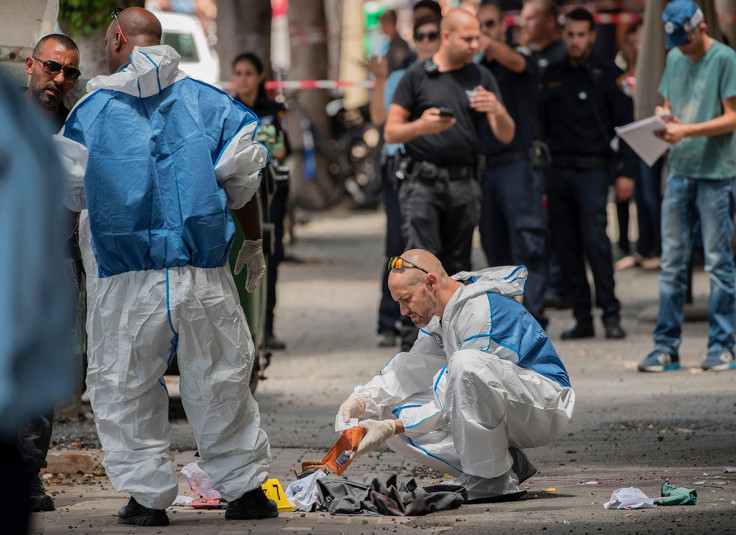 Israeli police said a Palestinian attacker was killed after he tried to stab officers near Jerusalem as Trump visited the city on Monday.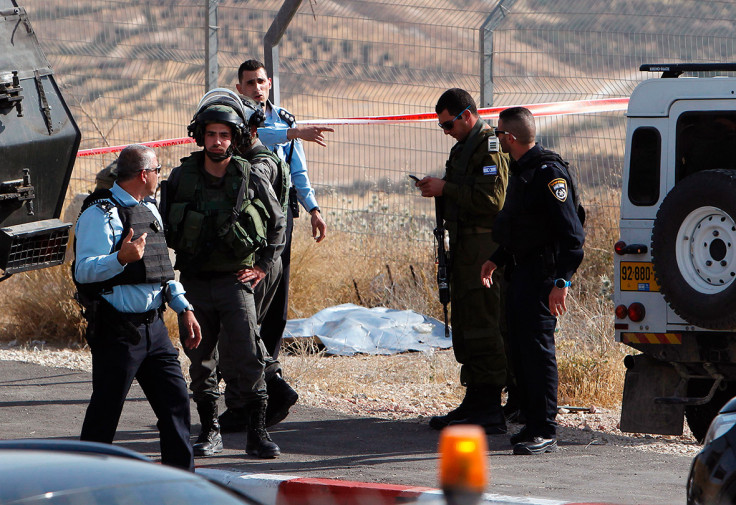 Clashes erupted in the West Bank as Palestinians declared a strike in solidarity with hundreds of hunger striking prisoners held in Israeli jails. The strike has wide support among Palestinians. After decades of conflict, hundreds of thousands of Palestinians have been imprisoned for acts ranging from stone-throwing to carrying out attacks that killed or wounded civilians and soldiers.
There have been several large Palestinian protests in support of the strike since it began. Dozens of Palestinian youths clashed with Israeli troops, and Palestinian shopkeepers shuttered their stores across the West Bank and east Jerusalem in solidarity with the prisoners on Monday.
The strike coincided with the arrival of Trump for a two-day visit to Israel and the Palestinian territories. Although the protests were not directly aimed against the president, organisers hoped to draw attention to their cause.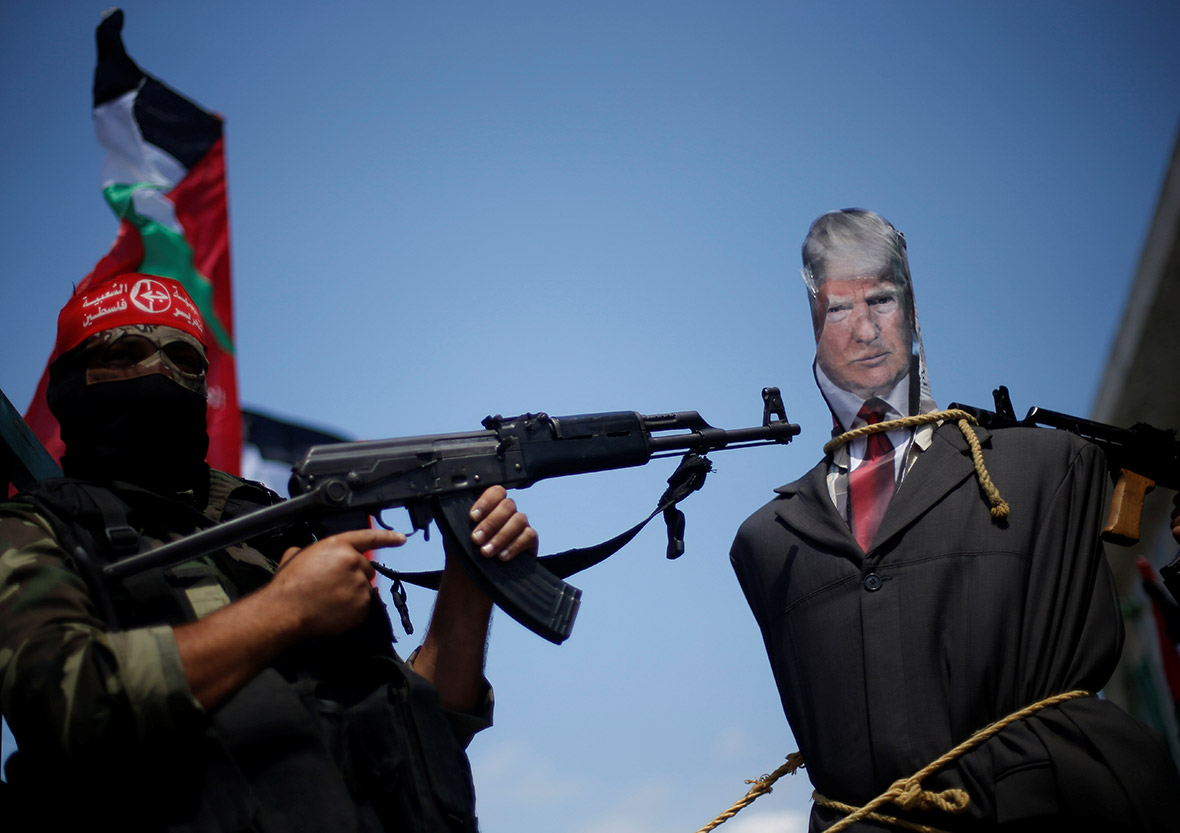 © Copyright IBTimes 2023. All rights reserved.