Borussia Dortmund star Pierre-Emerick Aubameyang confirmed his father held talks with Manchester City, but his move to the Etihad did not materialse as there was "nothing concrete" from the Citizens.
The 27-year-old has been in fine form for the Bundesliga clubs in the last campaign, scoring 40 goals and registering seven assists in all competitions. He has continued to shine under Thomas Tuchel in the current campaign, managing five goals in five league matches.
Aubameyang's form has seen him attract interest from the Premier League. Manchester United manager Jose Mourinho and north London side Arsenal were reportedly interested in signing him last summer, according to talkSPORT.
"It's true, there was contact," Aubameyang told Onze, as quoted by Goal.com, when asked whether there was any interest from City. "My father held talks with the club, but in the end there was nothing concrete."
A move to the Premier League did not take shape and the Gabon international continued with his current employers. The attacker has revealed that he dreams of joining Real Madrid in the future.
"I think there was interest [from Real Madrid], but it was more distant so I didn't get too carried away," he said.
"I was asked in interview: 'What is the club of your dreams?' I replied: 'Real is the club of my heart and I made a promise to my grandfather to play there one day, I hope it will happen.' So it's just a target, I still have time. If they want me, they will come."
Paris Saint-Germain were also interested in securing Aubameyang services. However, the former Saint-Etienne man has admitted that he is not looking for a return to France, ruling out a move to the Parc des Princes.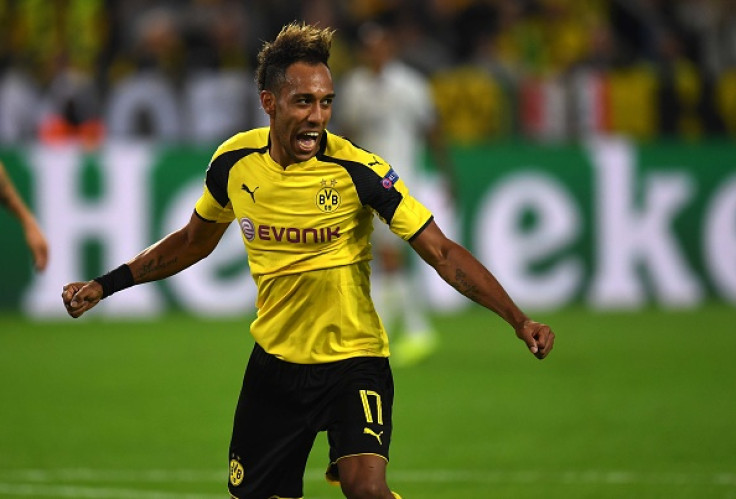 "We'll see. I found their summer transfer plans... let's just say I expected that they would sign more players. They're still a big team and I think they'll still be Ligue 1 champions this season. But there are one or two teams who could annoy them," the Dortmund star explained.
"At the end of my first season in the Bundesliga there was contact. And the next summer, too. In fact, almost every year. They took it poorly, it didn't happen – that's all I can say.
"I don't especially want to return to France immediately. But it's true that PSG have the ambition to win the Champions League, so they could be interesting for a player like me."