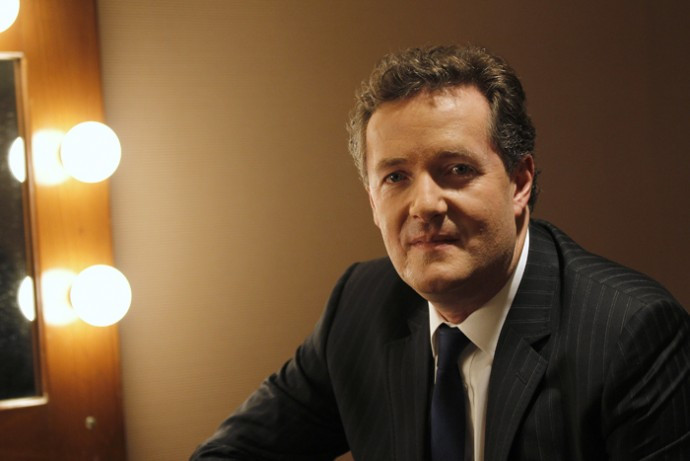 Former tabloid editor Piers Morgan has demanded an apology from an MP who made claims about him admitting to phone hacking, at the London hearing on Tuesday which quizzed Rupert Murdoch.
Morgan challenged Member of Parliament Lousie Mensch, in an on-air exchange to repeat her claim that he had "boasted" of phone hacking in a book about his past tabloid editor days.
The pair engaged in a lengthy row, live on CNN on Tuesday, during which Mr Morgan repeatedly demanded an apology resulting in Mrs Mensch threatening to walk off set.
Mensch then decided to decline in the on-air conversation using her parliamentary privilege as an justification. This protects her from legal action for anything said inside parliament -- a protection which does not apply if she repeats the words elsewhere.
In the committee hearing which questioned Murdoch and his son James over the phone hacking scandal, Mensch said Morgan had boasted about using a phone hacking "little trick" to win a scoop of the year award.
Morgan, 46, denies this accusation, saying he had never claimed to have used phone hacking himself in his 2005 book in question- "The Insider: The Private Diaries of a Scandalous Decade."
Not having received the apology he wanted from Mensch, 40, in the on-air exchange, Morgan said: "She came out with an absolute blatant lie during those proceedings. At no stage in my book or indeed outside of my book have I ever boasted of using phone hacking for any stories."
He added "I'm amused by her cowardice in refusing to repeat that allegation now that she's not in parliament covered by privilege," Morgan said in the on-air exchange with Mensch, who was in London.
When asking her to produce evidence to back her claim, Morgan who now has his own show on CNN said: "If there is no evidence for that, are you going to publicly apologize to me and to CNN right now for such an outrageous lie?"
"I feel no need whatsoever to apologize," said the MP for Corby. She added: "I'm sure that the ferocious investigative journalists at CNN and across the news media in the United States will take careful note at what was said in the committee, and look into it".