Pimco: Mohamed El-Erian Quits World's Largest Bond Fund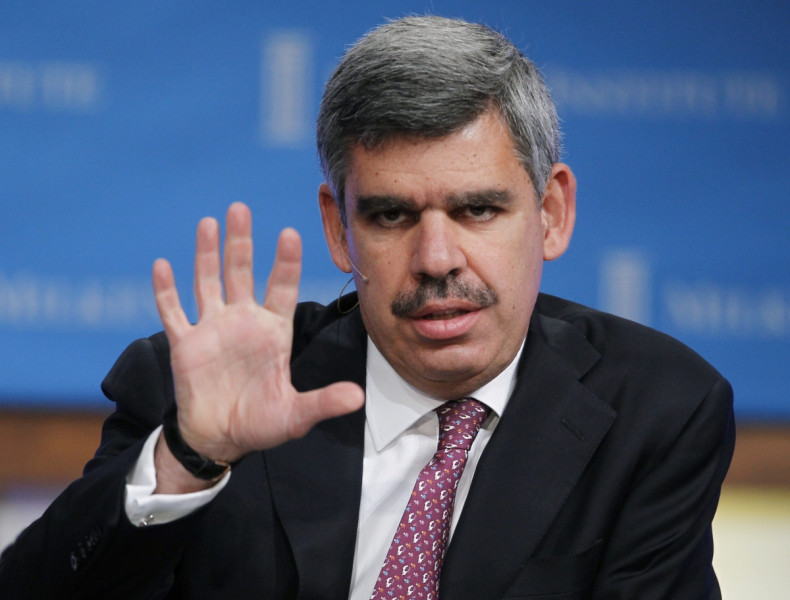 Mohamed El-Erian has quit his two roles as chief executive officer and co-chief investment officer of asset management giant Pacific Investment Management Company in a departure that has shocked investors.
There has been no reason given for his resignation and he will stay on as a consultant at Pimco's parent company Allianz Group, the German insurer.
He had been tipped in 2012 as a candidate for Egyptian prime minister, as the troubled country juggles political and economic reform after the toppling of despot Hosni Mubarak in 2011.
However he insisted at the time that he had not been approached and would not be interested in the position.
"Mohamed El-Erian helped set the strategic direction of the company and it certainly makes a difference when someone who is used to making such headlines leaves a company," Jeff Tjornehoj, senior research analyst at Lipper, told Reuters.
"We don't know what kind of impact it will have yet, but it will have an impact."
Allianz replaced El-Erian with Douglas Hodge, current managing director and chief operating officer of Pimco, as chief executive.
Managing directors Andrew Balls and Daniel Ivascyn have been made deputy chief investment officers at Pimco. Jay Jacobs, managing director and global head of talent management, has been appointed president of the firm.
Pimco manages $1.97tn (€1.45tn, £1.2tn) in assets. It was co-founded by Bill Gross, who at 69-years-old is still a managing director and co-chief investment officer at Pimco.
Gross said El-Erian had been "a great leader, business builder and thought leader for Pimco and our clients."
El-Erian's statement gave nothing away as to why he is exiting Pimco.
"I have been extremely honoured and fortunate to work alongside Bill Gross, who is one of the very best investors in the world," said El-Erian.
"His talents are truly exceptional, as is his dedication. I have also been amazingly privileged to work with the most talented group of professionals in the investment management industry.
"Their commitment and tireless work on behalf of our clients have been a consistent inspiration for me since I first joined PIMCO back in 1999. I wish them continued great success."