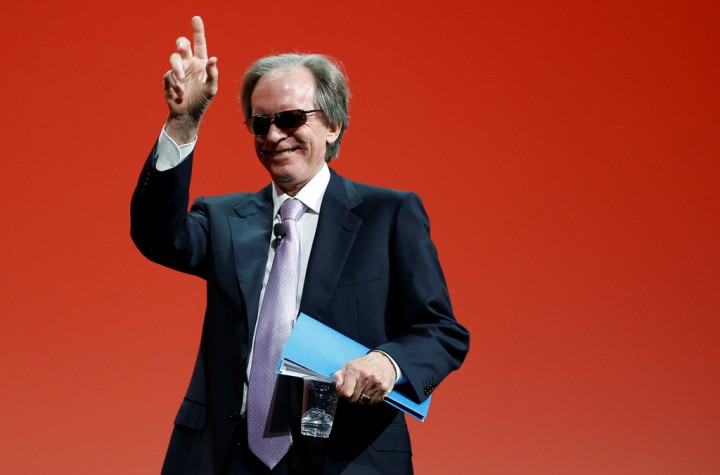 Pimco paid its co-founder Bill Gross a $290m bonus in 2013 and $1.5bn in total to 60 executives.
According to documents allegedly obtained by Bloomberg, Gross raked in the nearly a third of a billion dollars while his protegee Mohamed El-Erian, who he eventually publicly fought with over his departure, received $230m (£147m, €185m).
The Bloomberg report also adds that former deputy chief investment officer Daniel Ivascyn, who replaced Gross when he resigned and joined Janus Capital Management, received $70m that year.
Pimco had not returned with a comment at the time of publication.
Gross quit Pimco to join Janus in late September.
Investors withdrew a record sum from Pimco's flagship Total Return Fund in October post Gross's abrupt resignation from the company.
The fund, which was previously managed by Gross, suffered $27.5bn of net outflows in October, compared to $23.5bn outflows in September, a record for the mutual fund industry.
Janus' total assets under management were $174.4bn as on 30 September, compared with $166.7bn a year ago, according to a statement announcing the firm's third-quarter results.