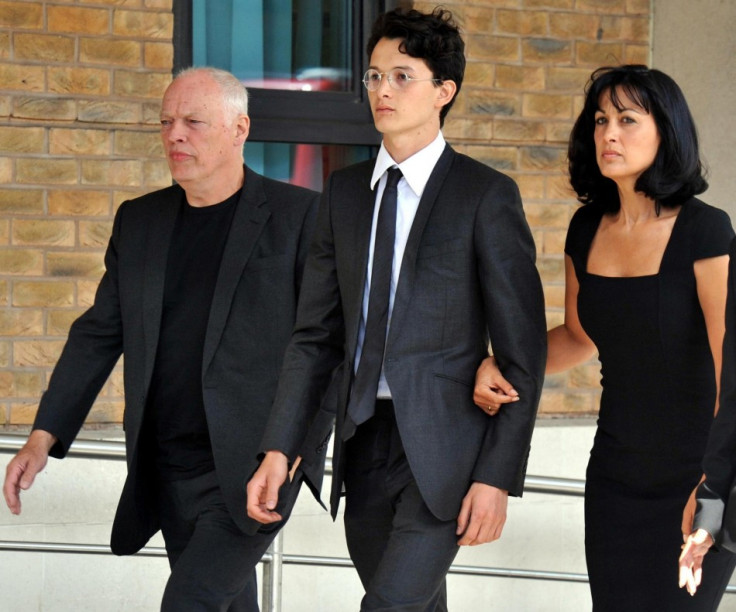 The son of Pink Floyd guitarist David Gilmour has been released from prison and tagged, four months after he was sentenced for violent disorder during London student protests in December 2010.
Charlie Gilmour, who was adopted by David Gilmour, was jailed for 16 months in July after being caught by police jumping on a car in a convoy containing the Prince of Wales and Duchess of Cornwall, as well as throwing a bin at the vehicle carrying the pair.
Gilmour then kicked the window of Topshop on Oxford Street and ended up carrying a leg from one of their mannequins.
He was also caught in a photograph swinging from a flag on the Cenotaph war memorial in Whitehall.
The BBC filmed Gilmour saying "We've been trashing stuff" and "They broke the moral law, we're going to break all the laws".
Gilmour said he was "out of his mind" on drugs and booze and that he was ashamed of his behaviour, also apologising for disrespecting the war dead.
His tag places him under curfew.
"The curfew will continue until the halfway point of his 16-month sentence," said Robert Brown, from Corker Binning solicitors.
"This is standard procedure for prisoners who are serving a sentence of between three months and four years."
The December 2010 student protests against the government's higher education policy erupted when Parliament voted through a bill trebling the cap on tuition fees, making it £9,000 a year.
Dozens of arrests were made as small groups at the protests vandalised parts of central London and were caught in scuffles with the police.
The Metropolitan Police's tactics also came under fire, as they kettled large groups of demonstrators for hours, without access to food, water or toilets.