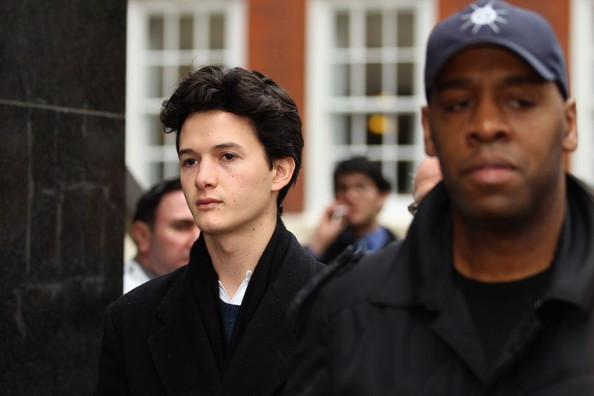 Having pleaded guilty to violent disorder during the 2010 student protests 21-year-old Cambridge history student Charlie Gilmour has had his challenge to his 16-month sentence rejected by Court of Appeal judges.
The decision was announced by Lord Justice Hughes, who clarified that the court was unable to confirm that Gilmour's sentence was "arguably either manifestly excessive or wrong in principle."
The decision came in the face of Gilmour's claims that he had successfully reformed after addressing what his defence described as "underlying drug and alcohol problems."
Gilmour had been singled out of the mass of protesters after images appeared showing him hanging from a Union flag on the Cenotaph and mounting the bonnet of a Jaguar car in the royal convoy. Following his arrest, Gilmour received a 16-month jail sentence in July.
Though Gilmour's actions at the Cenotaph on Whitehall were not taken into account for the sentencing, during his speech Judge Nicholas Price QC took the time to highlight them as a particularly low point in the youth's "rampage."
Judge Nicholas Price QC accepted that his antics at the Cenotaph on Whitehall did not form part of the violent disorder scene on the day of the tuition fee protest, but accused him of disrespect to the war dead.
"Such outrageous and deeply offensive behaviour gives a clear indication of how out of control you were that day," the Daily Telegraph recorded him as saying. "It caused public outrage and understandably so."
The judge went on to dismiss Gilmour's previous suggestion that he did not understand the Cenotaph's significance.
"For a young man of your intelligence and education and background to profess to not know what the Cenotaph represents defies belief.
"You have shown disrespect to those who gave the ultimate sacrifice, to those who fell defending this country."