Pirates kidnapped five people from a ship off the coast of Cross River state in south-eastern Nigeria. Police and maritime officials confirmed that pirates attacked Cameroon-flagged general cargo ship Donna Simop near Parrot Island, south of Cross River's capital Calabar, on Monday 18 September night.
"Information so far at our disposal is that the hoodlums came in four speedboats, attacked the vessel and abducted five men aboard," a senior police officer told AFP on condition of anonymity. Dirk Steffen, a maritime security specialist at Risk Intelligence said: "Information available to us suggests that four Cameroonian crew members and a Nigerian passenger were kidnapped."
Kidnappings for ransom were frequent in the oil-rich Niger Delta region in the past due to the rise of militant groups opposed to the presence of foreign oil companies in the country. They demand a greater share of revenue from oil sales and better living conditions for disenfranchised communities which do not benefit from the presence of oil in the area.
Previous administrations tried to tackle violence in the area with an amnesty offered to militants, who would not be prosecuted as long as they ceased violent activities. The government began paying into the amnesty program in 2009.
However, the area has seen renewed violence in recent years, party due to the fact that the government temporarily stopped payments in February 2016, saying it wanted to end corruption. This angered ex-militants who accused authorities of breaching the agreed amnesty programme.
New militant groups have emerged and attacked oil facilities. Among these, the Niger Delta Avengers (NDA) group has claimed responsibility for most of the attacks in 2016, which brought Nigeria's oil production to a 30-year low. Some analysts suspect that ex-militants could be behind renewed instability in the area.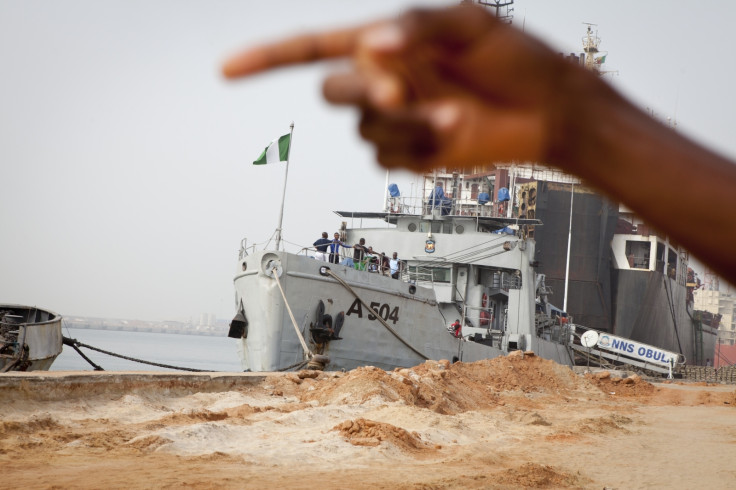 The government resumed payments in January. In May, President Muhammadu Buhari approved an additional 35 billion naira ($111m; £81m) for the amnesty programme.
The government is engaging with militants in the area to find solutions to the crisis. Vice President Yemi Osinbajo, who acted as president while Buhari was on medical leave in the UK this year, visited several states in the Niger Delta in a bid to promote peace.
Although attacks have decreased in recent months, ship hijacking remains a source of concern. Pirates were responsible for the abduction of 31 crew members in five reported incidents in the first half of 2017, according to the International Maritime Bureau (IMB).
"Pirates in Nigeria continue to dominate when it comes to reports of kidnappings. So far, this year they have been responsible for the abduction of 31 crew in five reported incidents, " the organisation said in its July report.
"Violence against crews continues with half of all reports of vessels being fired upon coming from Nigeria. Recognising the need to get a clearer understanding of the depth of under reporting in the Gulf of Guinea region the IMB, in association with Oceans Beyond Piracy, has proposed the idea of a 'Community of Reporting' – a project aimed at encouraging all stakeholders to share reports of piracy and armed robbery with the IMB," it continued.
---
Nigeria up close: Check out our Flipboard magazine
---