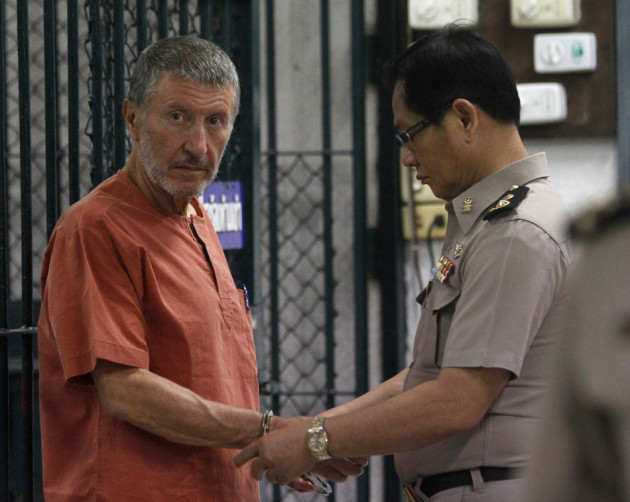 A Bangkok court has ruled that fugitive Italian banker Vito Roberto Palazzolo, who was convicted in 2006 of laundering money through New York pizzerias in the 1970s and 1980s, will be extradited from Thailand in 30 days' time.
Palazzolo, 65, was implicated in the 'Pizza Connection' investigation, which exposed a $1.6 billion heroin and cocaine smuggling operation from 1975 and 1984.
The Sicilian was sentenced to nine years in prison for his ties to the Mafia, and arrested at Bangkok airport on 30 March 2006 as he prepared to leave for South Africa under the false name of Robert von Palace Kobatschenko.
In an orange prison uniform, Palazzolo told a judge that "this is not the rule of law" before suggesting to reporters that he was happy to go back home for Christmas.
The Criminal Court in Bangkok said the extradition would take at least 30 days, mainly to process paperwork, during which time Palazzolo can file an appeal.
On his website, Palazzolo denies any wrongdoing and claims he did now know he was investing funds for the mafia in Switzerland in 1982.
"Nothing was found at the beginning and no new evidence has yet been produced to change or alter my first sentence, in Switzerland in September 1985, which became final and irrevocable in May 1994, that I had acted in Dolus Eventualis, meaning 'somewhere between intent and negligence'," he says in the website
He alleged that he was made a scapegoat in the Pizza Connection case because he was the only Sicilian working in the Swiss banks that were accused of laundering drug money for the mob.
Italian authorities said in a statement after Palazzolo's arrest in Thailand that the Pizza Connection probe "showed the central role of the Sicilian Mafia in the refining and trafficking of heroin, the proceeds of which were largely laundered by Palazzolo."
Interpol has been tipped off by Italian authorities who have been monitoring Facebook and other social media profiles used by the 65-year-old and his family.