Turkey: PKK Blamed for Suicide Bomb Attack Killing Police Officer in Pinarbasi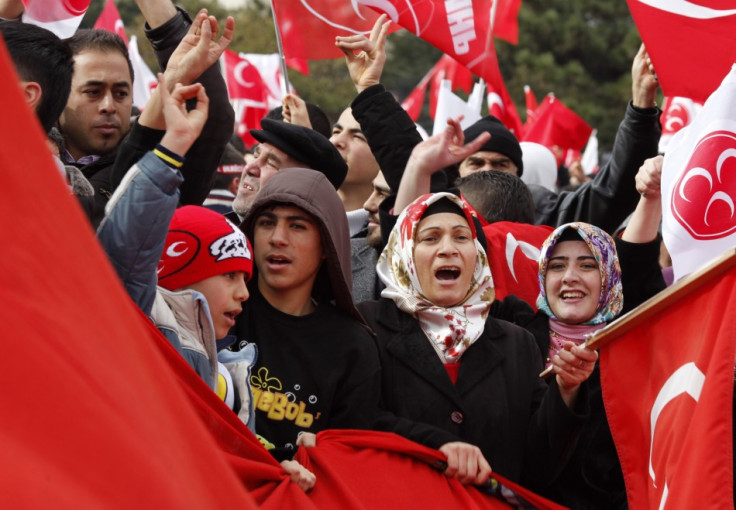 A suicide car bomb blast outside a police station in central Turkish province of Kayseri on Friday has left an officer killed and 20 other people wounded.
Two men tried to ram the vehicle inside the police station in the town of Pinarbasi, 200 miles south-east of the Turkish capital Ankara, and police guards outside the building opened fire setting off a bomb.
Ten children were wounded in the attack.
"There were two terrorists in the car," Turkey's Interior Minister İdris Naim Şahin. said. "The intended target was not the police station. They detonated the explosives after police pursued them."
There was no claim of responsibility, although authorities suspect the attackers were members of the Kurdistan Workers Party (PKK).
Suicide bombing are rare in Turkey, which more frequently sees roadside explosions and bomb attacks.
"We can't get in contact with Pinarbasi police right now, either by telephone or other mobile devices. We know as much as television has reported," one Kayseri police officer told Reuters shortly after the blast.
"We heard that one policeman was killed and 19 people were wounded but we don't know yet how many of these people are policemen and how many are civilians."
In March, five Turkish police officers were killed in clashes with the PKK, as tension escalated between the separatist group and Ankara.
The group, which is listed as terrorist organisation by Turkey, the United States and the European Union, has been fighting for autonomy in the southeast of the country since 1984 in a conflict that has claimed more than 40,000 lives.
In addition to being Turkey's largest minority group, Kurds are the dominant ethnic group in the southeastern part of the country and account for almost 20 percent of the country's entire population.
© Copyright IBTimes 2023. All rights reserved.