The PlayStation 4 has gone on sale in the US, seven years after its predecessor the PS3 made its debut, as gamers queued up across the country for a midnight launch.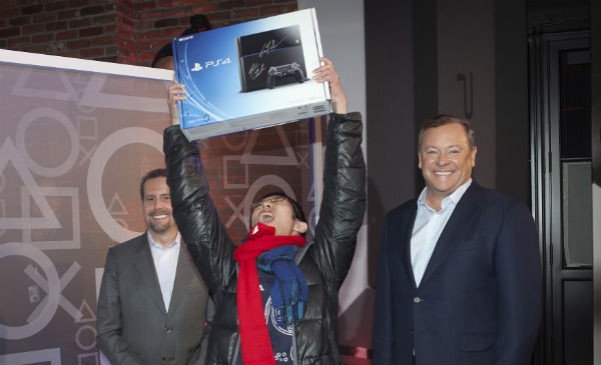 Priced from $399 (£250), the PS4 is $100 cheaper than the Xbox One, and has beaten the Microsoft game console to market by one week.
Consumers eager to get their hands on the new Sony console began queuing a day before it went on sale, with some fans waiting patiently since 4am for the midnight launch.
Although the PS4 does not go on sale in the UK until 29 November, Sony has already got to work on marketing the next-generation game console. The Japanese company took over the iconic Oxo Tower on London's South Bank, replacing the vertical Oxo sign with the console's familiar circle, cross, square and triangle icons from its controller.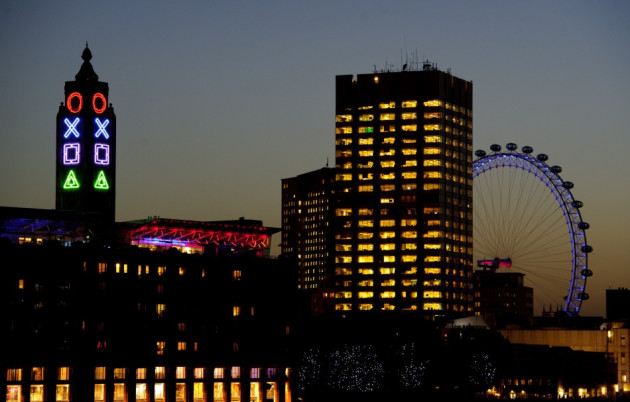 The marketing campaign is the first time the 58m-tall tower has been modified in its 85-year history. Each symbol weighs 97kg and is made up of 72 neon strips. Engineers and abseilers worked for four days to construct the 1.1 tonne installation, which was described as "an extremely challenging project" by chief abseiler Pete Hancock.
Player's Lounge
Over in Covent Garden, Sony has installed the 'PS4 Lounge #4ThePlayers', a venue open to the public from 15 November until 1 December where gamers can try out the new console. Games available to play at the lounge include Killzone Shadow Fall, Assassin's Creed IV: Black Flag, and Fifa 14.
Fergal Gara, PlayStation Managing Director for UK and Ireland said: "The PS4 has now officially launched in the US and the countdown to the UK retail launch has commenced. Excitement from gamers across the country is beginning to hit fever pitch, and we wanted to kick-start the countdown with a bang to highlight that next generation gaming has now landed for the great British public to enjoy."
The PS4 goes on sale in the UK on 29 November, priced at £349, with over 400 stores opening at midnight on the night of 28 November.
Read More: