Poland Crowned First Ever Coding World Champions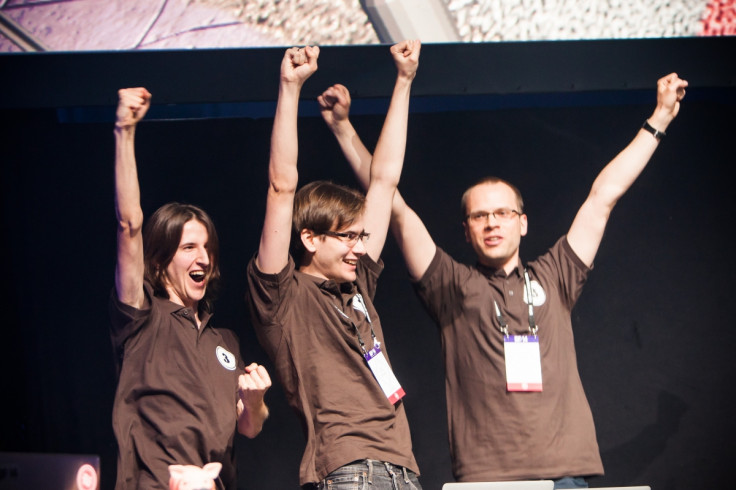 A team of computer programmers from Poland has won the inaugural Hello World Open in Helsinki, Finland, beating over 2,500 other teams to be crowned the world champions in coding.
Brothers Tomasz Zurkowski and Piotr Zurkowski, together with Wojciech Jaskowski, narrowly beat finalists from Brazil and Finland to become the first ever world coding champions.
In the first event of its kind, coders from around the world competed to create an artificial intelligence (AI) programme to race a self-driving car.
"The task was to code an AI for a race car," Ville Valtonen, organiser of Hello World Open, told IBTimes UK before the event. "What the cool thing about that is everyone can see who's winning, even if they don't know anything about coding.
"We want to make this more like a sport, like tennis or Formula One. Something that even my mum can understand."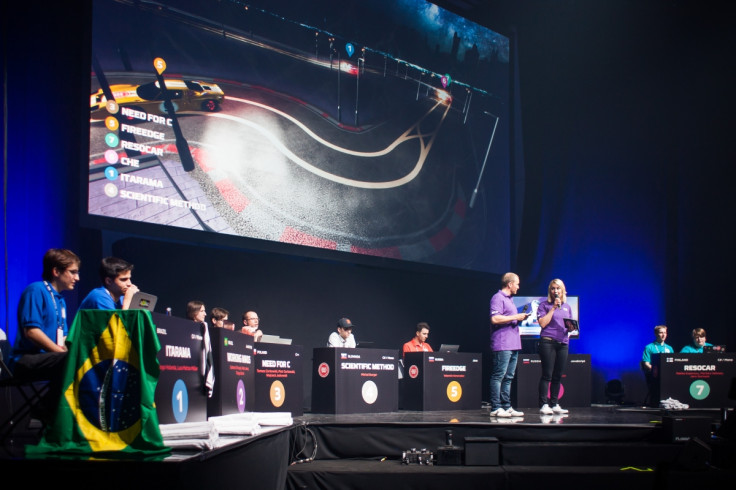 Following months of qualifying rounds involving over 4,000 coders across 90 countries, teams from Brazil, Poland, Slovakia, Finland and Russia came together this evening in a former Nokia cable factory in Finland.
"I worked 10 hours a day for almost 40 days on the code for this," Piotr Zurkowski, a student at Poznan University of Technology in Poland, told IBTimes UK. "But to be world champions now in coding feels unbelievable, it is really something special."
Facebook and Google
In an interesting sideline to the event, employees from tech giants Facebook and Google were taking part for different national teams. Tomasz Zurkowski from the winning Polish team, Need For C, beat fellow Google employee Luca Mattos Möller from the Brazilian team Itarama and Facebook software engineer Michal Burger, competing for Slovakia.
The event aimed to not only showcase talent but also draw attention to the importance of coding and widen its appeal to those not familiar with computer programming.
"There is no better place for (the world championships) than Helsinki," said Neelie Kroes, the European Commissioner for Digital Agenda. "Coding will be at the heart of school learning from 2016 but we all face the challenge of making sure that coding is exciting and seen as something creative.
"The world championships showcase not just talent but also great ideas about how to spread coding to everyone."
© Copyright IBTimes 2023. All rights reserved.