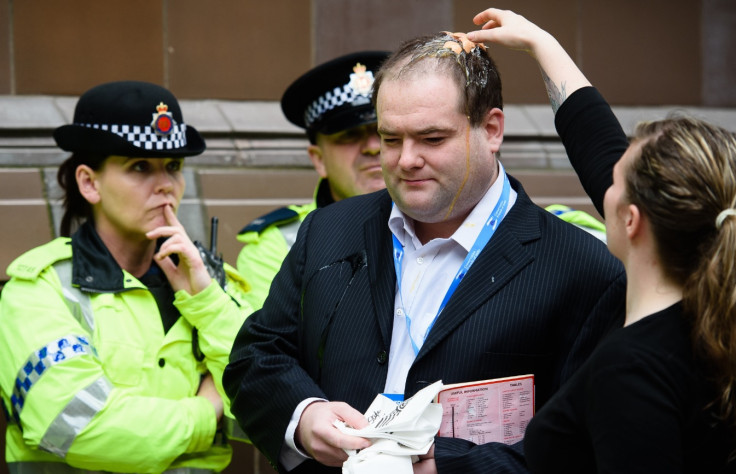 West Midlands Police will put on extra officers and armed patrols during the Conservative Party conference in Birmingham this weekend (2 October), as hundreds of left-wing activists plan to protest outside the event.
The demonstration is being organised by the self-styled People's Assembly group, which has the backing some of the UK's largest unions such as Unite and the Green Party.
More than 800 people have signed up to protest on the group's Facebook page, with a warning against "austerity, privatisation and racism" under Theresa May and the Conservatives.
West Midlands Police said their security operation has been months in the planning and they expect the demonstration to be "peaceful".
But Tory delegates will not want a repeat of their summit in Manchester last year. Some members and journalists were spit at and egged, while others were advised to hide their passes so they were not targeted by hard-left activists.
Superintendent Darren Miles, who is leading West Midland Police's operation, said: "We will have armed officers on patrol as part of our plans – they are there as a precaution and to provide reassurance.
"I want to stress that there has been no specific intelligence received relating to a threat to the conference and everything we are doing forms part of our safety plans.
"Members of the public are our eyes and ears in the city and I'd remind anyone who sees anything suspicious, or that causes concern, to speak to one of our officers or call 101 as soon as possible."
The police scale down their operation when the Conservative Party conference ends next Wednesday (5 October).
The prime minister, Foreign Secretary Boris Johnson, International Trade Secretary Liam Fox and Brexit Secretary David Davis are expected to address the conference on its opening day this Sunday.