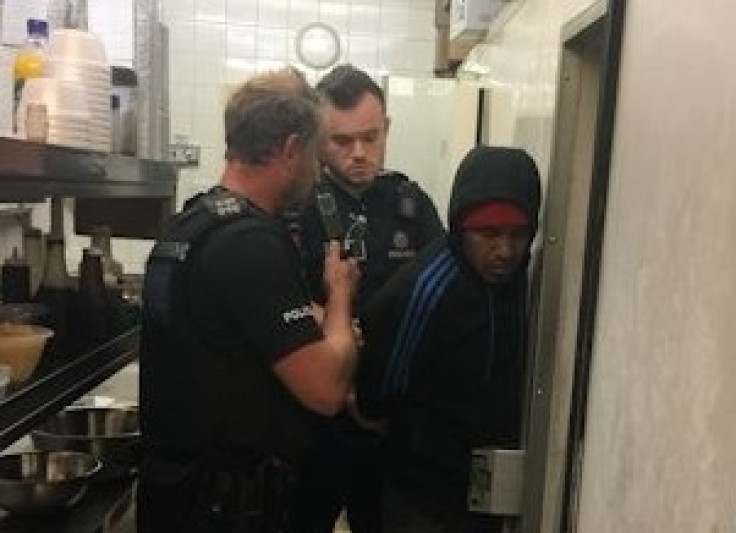 Police have mocked a hapless burglar who broke into a Chinese takeaway in West Sussex and was found hiding in the restaurant's freezer.
Officers were called to reports of a break-in at the Golden Dragon takeaway in Horsham at around 2.50am on 26 July.
An initial search of the restaurant found it empty.
But the two attending PCs did not give up and decided to open the walk-in freezer, where they found Iqbal Miah.
Sussex Police joked the burglar "thought he was being cool" when he hid in the sub-zero chill room, and that he had taken the officers' request to "freeze" far too literally.
Investigator Bethany Turner, of Sussex Police, said: "PCs Alexander Brown and Jozef Dzwonnik weren't satisfied when they found the place empty and did a thorough search including the freezer where they found the suspect hiding.
"They arrested 38-year-old Iqbal Miah, who gave them a chilly reception."
Miah, an unemployed man of no fixed address, was charged with three counts of burglary and possession of a knife.
He appeared at Lewes Crown Court last Thursday (24 August) and pleaded guilty to all four offences. He was sentenced to 25 months in prison.