Multiple technology giants have taken a strong stance against President Donald Trump's reported plan to end the Deferred Action for Childhood Arrivals (DACA). The Obama-era program allows nearly 800,000 young undocumented immigrants or "DREAMers" – who were brought to the US illegally as children – to stay legally in the country by obtaining renewable, two-year work permits.
During the presidential election campaign, Trump pledged to take a hard line on illegal immigration and terminate the program. However, he seemed to take a softer stance during his presidency.
In February, Trump said "we are going to deal with DACA with heart", noting that the issue is "very, very difficult." In April, he said Dreamers under the programme could "rest easy."
Trump is expected to announce on Friday (1 September) whether he will revoke the program or let it eventually expire. White House press secretary Sarah Huckabee Sanders said on Thursday that no final decision has been made.
The news has already drawn fierce criticism from tech companies arguing that immigrants are a key part of their work force and the American economy.
In an open letter to the president published later Thursday from FWD.us, an immigration reform group founded by Facebook chief executive Mark Zuckerberg, a number of tech companies voiced their fierce opposition to the potential move.
"All DACA recipients grew up in America, registered with our government, submitted to extensive background checks, and are diligently giving back to our communities and paying income taxes," the letter reads. "Unless we act now to preserve the DACA program, all 780,000 hardworking young people will lose their ability to work legally in this country, and every one of them will be at immediate risk of deportation.
"Our economy would lose $460.3 billion from the national GDP and $24.6 billion in Social Security and Medicare tax contributions. Dreamers are vital to the future of our companies and our economy. With them, we grow and create jobs. They are part of why we will continue to have a global competitive advantage."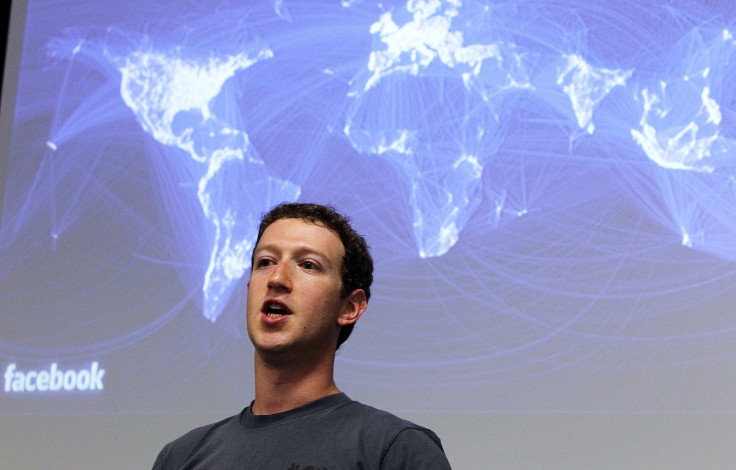 The letter has already been signed by Amazon CEO Jeff Bezos, Apple chief executive Tim Cook, Cisco's Chuck Robbins, Facebook's Zuckerberg and COO Sheryl Sandberg, Hewlett-Packard Enterprise CEO Meg Whitman, Twitter boss Jack Dorsey, Microsoft executives Satya Nadella and Brad Smith as well as Netflix CEO Reed Hastings among others.
Silicon Valley has previously voiced its opposition to Trump's immigration ban, the US exit from the Paris Climate deal and the transgender military ban earlier this year.
Here are some of the initial reactions from the biggest technology giants in response to the reported move to end DACA:
Facebook
"I stand with the Dreamers," Facebook CEO and founder Mark Zuckerberg wrote in a post. "Many have lived here as long as they can remember. Dreamers have a special love for this country because they can't take living here for granted. They understand all the opportunities they have and want nothing more than the chance to serve their country and their community. And Dreamers deserve that chance.
"We need a government that protects Dreamers. Today I join business leaders across the country in calling on our President to keep the DACA program in place and protect Dreamers from fear of deportation. We're also calling on Congress to finally pass the Dream Act or another permanent, legislative solution that Dreamers deserve."
Microsoft
Brad Smith, the company's president and chief legal officer, said revoking the DACA programme would not only impact thousands of people across the US but would be "a step backwards for the entire nation."
"Ending DACA will drastically disrupt the lives of these individuals who willingly came forward to register with the federal government. They could lose their jobs and risk deportation," Smith said in a blog post. "DACA recipients bring a wide array of educational and professional backgrounds that enable them to contribute in crucial ways to our nation's workforce."
Microsoft said 27 of its employees - from software engineers to finance professionals - could be affected by the changes.
In a more personal LinkedIn post, chief executive Satya Nadella wrote: "As I shared at the White House in June, I am a product of two uniquely American attributes: the ingenuity of American technology reaching me where I was growing up, fueling my dreams, and the enlightened immigration policy that allowed me to pursue my dreams."
Uber
"Dreamers grew up here, live here, and are contributing to our communities and our economy," Uber spokesperson said in a statement. "Their contributions make America more competitive and they deserve the opportunity to work, study, and pursue the American dream."