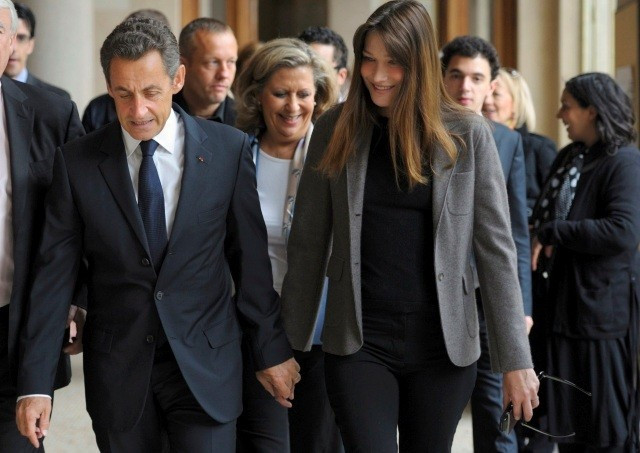 French police are investigating allegations that recently unseated President Nicolas Sarkozy's 2007 campaign received illegal financing.
The probe was launched following claims the ex-president, who was defeated for re-election in May, received cash from L'Oreal heiress Lilliane Bettencourt during his 2007 presidential campaign, which would amount to illegal financing.
Police searched Sarkozy's wife Carla Bruni's villa Montmorency in the 16e Arrondissement of Paris, the offices of Arnaud, Claude and Associate, a law firm in which Sarkozy has shares, as well as his new offices, also located in the French capital.
Judge Jean-Michel Gentil and other investigators from the Paris financial crimes unit conducted the search
Sarkozy's presidential immunity ended less than a month ago on 16 June.
The probe centres on the finances of France's richest woman, L'Oreal cosmetics heiress Lilliane Bettencourt.
Bettencourt's former bookkeeper Claire Thibout claimed up to 150 000 euros were given to Eric Woerth in early 2007. At the time Woerth was the treasurer of Sarkozy's electoral campaign.
Also, several witnesses interrogated by investigators have said Sarkozy visited Bettencourt's offices several times during his 2007 campaign. They also said money in cash had been exchanged during the visits.
Allegations that Sarkozy's offices was handed cash by Bettencourt first surfaced in August 2011 in the French daily Liberation, which cited a book, "Sarkozy killed me."
By December 2011, police had started investigated allegations of influence peddling by Woerth and suspected illegal party financing. Woerth has denied any wrongdoing.
Thibout's claims that Sarkozy received illicit campaign donations surfaced in July 2011. Sarkozy has denied the allegations.