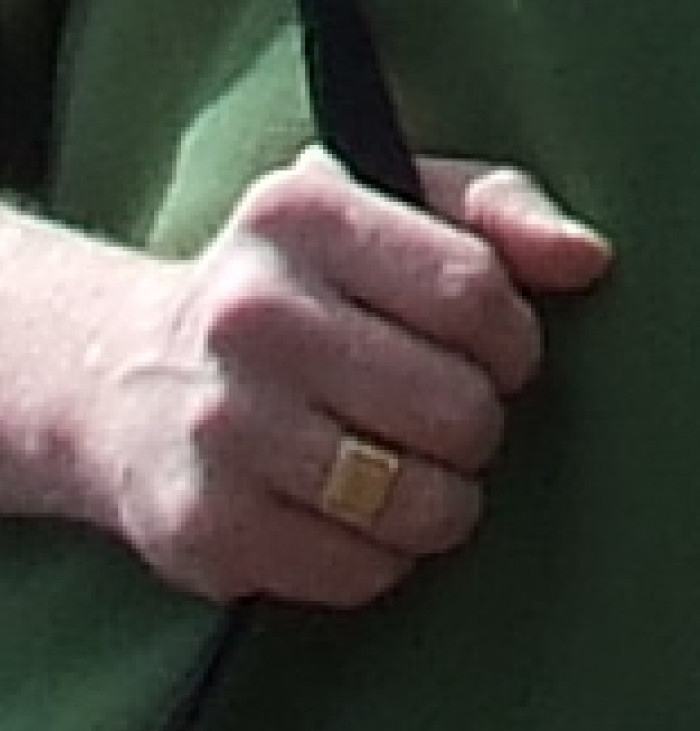 Police are warning people to be vigilant against so-called 'hugger muggers' after a man had his 18-carat gold ring stolen from him in central London.
The man was drinking at the Crown pub in Soho's Brewer Street on 15 February when he was approached by a female suspect.
After spending time talking with each other, the pair walked towards Golden Square where the woman hugged the man before saying goodbye.
A short while later, the victim realised his gold ring, which was made in France in 1890 and previously belonged to his grandfather, was missing.
Police are now appealing for information to help trace the ring stolen in the robbery.
The suspect, who is believed to be Italian, is described as white, aged in her mid-30s, approximately 5ft 4ins tall with blonde hair. She was wearing a black furry coat with a belt and high collar.
Detective Constable Gareth Arthur, from Westminster Borough, said: "The ring is of huge sentimental value to the victim. It has been in his family for many years.
"I would appeal to anyone with information regarding the woman, or who was in the Brewer Street area, to contact us."
A Met Police spokesperson added: "When in crowded areas, officers would advise people to be aware of pickpockets. Keep your wallets and purses close to you at all times.
"Be wary of staged distractions such as street performers and street gamblers if you are jostled, bumped, hugged or crowded by anyone, consider that a pickpocket may be in action. If your pocket is picked, call out immediately for assistance and warn others."
Anyone with information is asked to contact officers at Westminster via 101 or @MetCC