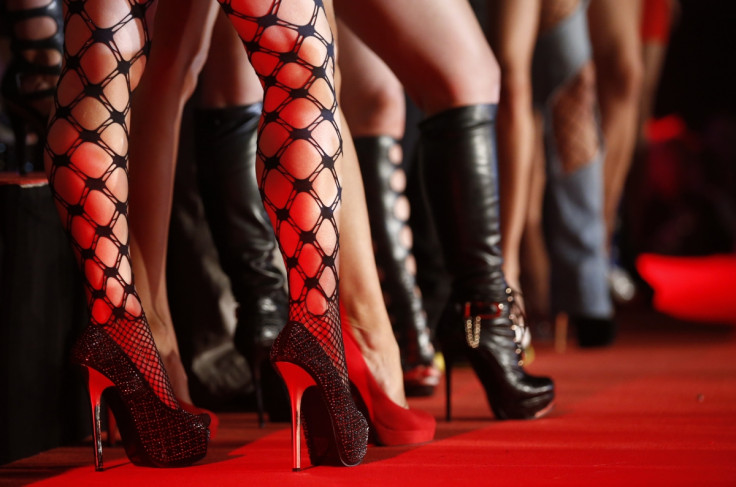 A congressional candidate in the US has tried to wriggle his way out of a Facebook faux-pas by claiming that a pair of porn tabs shared in a browser screenshot were tests to see if an "evil operator" would infect his computer with a virus.
Mike Webb – campaigning for the Republican party in Virginia's 8th district – posted the image to the 'Mike Webb for Congress' Facebook account on 16 May in an attempt to spread the word about an alleged prank phone call he received. Social media users instead focused on two lascivious tab links titled "IVONE SEXY AMATEUR" and "LAYLA RIVERA TIGHT BO...". I'll let you fill in the missing letters in the latter tab.
Not content with seemingly exposing his internet habits and porn preferences, Webb took down the original link and posted a lengthy response (reported by ARLnow) with the following (hilariously bizarre) explanation:
"Curious by nature, I wanted to test the suggestion that somehow, lurking out in the pornographic world there is some evil operator waiting for the one in a gazillion chance that a candidate for federal office would go to that particular website and thereby be infected with a virus."
Webb's wild theory seems to hinge on the idea that someone in wilderness of the internet is attempting to infect "critical campaign systems" with malware, with the intent of disrupting congressional candidates filing their applications with the Federal Election Commission. Why exactly Webb chose specific types of porn links to test his thesis is still unexplained however.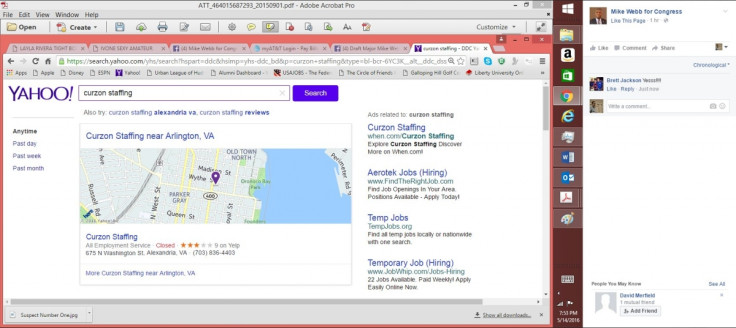 Doubling-down on the nonsense, Webb later posted an additional Facebook ramble which opens with a choice bible verse; "For the Lord is good; his mercy is everlasting; and his truth endureth to all generations."
"Lessons affirmed today include that we do expect our leaders to be examples of our highest ideals, but also, as we have seen for almost a year in non-traditional length posts, people are interested and motivated by truth and substance, not flash or even scandal," wrote Webb. "In 2016, it's about choice; it's about leadership; and it's about time. I am Mike Webb, and I am running for U.S. Congress. Honest."
While we'll have to see if 'The Webb Defense' catches on as a viable excuse for being 'caught with your pants down' while browsing porn sites, Webb's internet safety concerns around dirty dalliances are in fact shared by popular adult website PornHub. The site recently sent out an open-invitation to hackers which promised a cash-prize of $25,000 (£17,000) to anyone who could successfully penetrate its security systems.