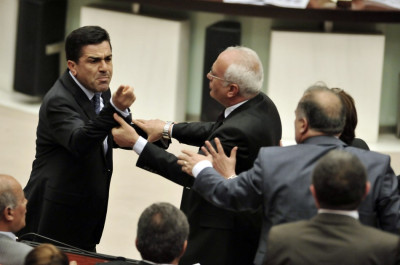 Italy's lower house of parliament was briefly suspended Wednesday after a brawl broke out among lawmakers debating proposed pension reforms. At least two lawmakers from the Northern League, the main coalition partner in Prime Minister Silvio Berlusconi's government, exchanged blows with members of the opposition FLI party.
Indeed, around the world heated parliamentary debates have, on occasion, turned violent.
The IBTimes counts down the most dramatic political punch-ups of recent years.