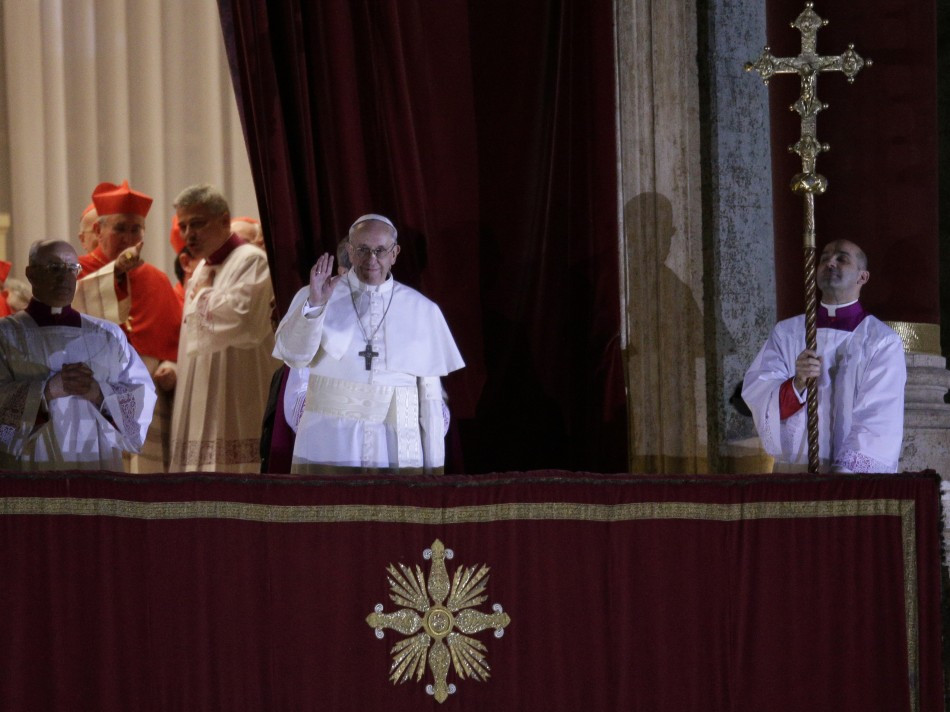 Cardinal Jorge Mario Bergoglio of Argentina has been elected Pope of the Catholic Church. Bergoglio, previously the Archbishop of Buenos Aires, has chosen the name Francis I.
White smoke rose from the Sistine Chapel chimney and the bells of St Peter's Basilica rang on the second day of the cardinal's conclave called to find a successor to Pope Emeritus Benedict XVI. Bergoglio was elected on the fifth ballot.
Cardinal Protodeacon Jean-Louis Tauran took the central balcony of St Peter's to pronounce the famous formula "Habemus Papam (We have a pope)" followed by the name of the new pontiff.
Then Bergoglio emerged from behind the red curtains and addressed the thousands of worshippers who had gathered in St Peter's Square in the Vatican.
"Brother and sisters, good evening," said Francis I. "It seems the conclave went to the other side of the world to find a new pope."
He asked the faithful to pray for his predecessor, who was reportedly watching the conclave on TV.
Francis I then intoned the Lord's Prayer and took his leave from the cheering crowd below a few minutes later.
"Pray for me, I'll see you soon. Good night and rest well," Francis I said.
Born on 17 December, 1936, Bergoglio is the son of an Italian emigre railway worker and his wife.
READ:
Conclave 2013: Argentinian Jorge Mario Bergoglio Elected Pope [LIVE BLOG]
Pope Francis I: Humble Jesuit Committed to Conservative Catholicism