Pope Francis Speaks Up Against Christian Persecution in the Middle East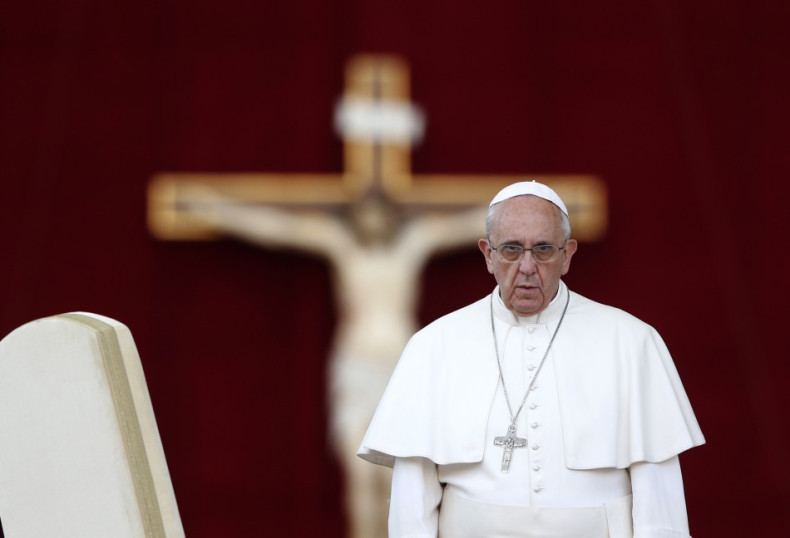 Pope Francis said he is seriously concerned about the safety of Christians living in the Middle East suffering because of an escalation in political and sectarian violence in Syria, Iraq and Egypt.
Speaking at the plenary assembly of the congregation for Eastern Churches in Rome, the pontiff said he will work restlessly to ensure Christians have the right to profess their religion without facing persecution.
"I'm very worried about living conditions faced by Christians who are suffering from conflicts and tensions in many areas of the Middle East," Francis said.
"So often Egypt, Iraq and Syria and other areas in the Holy Land ooze tears."
Francis urged Middle Eastern governments and authorities to protect Christian minorities from violence.
"The Bishop of Rome [the Pope] will not rest as long as there are men and women, of any religion, affected in their dignity, deprived of life's basic necessities, robbed of a future, forced to the status of refugees and asylum-seekers.
"We won't resign ourselves to a Middle East without Christians," Francis said.
The Pope's appeal came as an increasing number of Christians are fleeing from the mounting ethnic violence that has gripped Syria and Iraq and is threatening to spill over into Lebanon.
The Syrian Civil War has polarised Sunni and Shia Muslims across the Middle East. Christian have been often caught in the crossfire and are often directly targeted by Islamist extremists.
In Iraq, a terror campaign waged by al-Qaida against the Shia-led government has been marked by almost daily bombings that have killed more than 5,000 people in the last few months.
The patriarch of the Iraq-based Chaldean church, Louis Sako, recently warned violence had sparked a Christian exodus.
The number of Christians in Iraq has dramatically fallen since the 2003 war, from more than 1.5 million to a few hundred thousand.
Last week Baroness Warsi, the British government's minister for faith and communities, claimed Christians in the region were being targeted for "collective punishment" for the actions of Western powers.
In Syria, extremist rebel groups, and particularly al-Qaida's regional branch known as the Islamic State of Iraq and Levanta (Isis) have been accused of kidnapping priests and storming churches while fighting to establish an Islamic Caliphate.
In Egypt, sectarian violence against Christian Coptics, which account for an estimated 10 per cent of the country's 85 million population, has been on the rise in recent years and flared up following the removal of former president Mohamed Morsi.
A number of churches where torched after a military coup blessed by Coptic Orthodox Church Pope Tawadros II ousted the Muslim Brotherhood leader.
In the worst incident, four Christians were beaten to death by a mob of in Naga Hassan, a village 10 kilometres west of the southern city of Luxor.