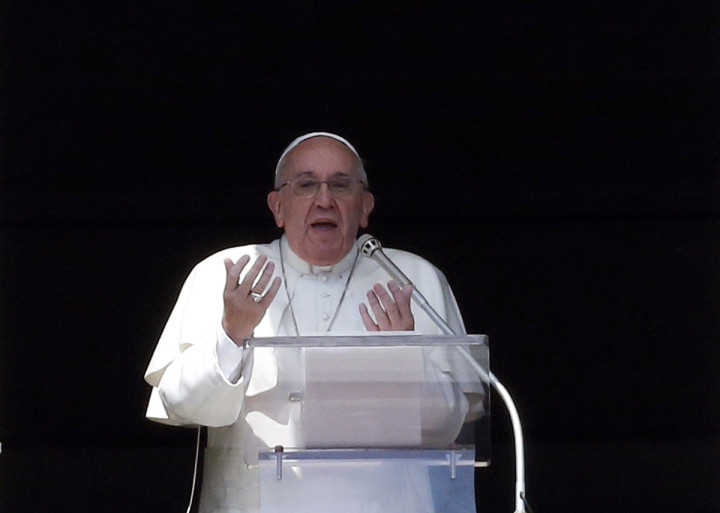 Pope Francis has slammed the practice of hedging on food prices, which he equated to stealing food from the poor.
"It is increasingly intolerable that financial markets are shaping the destiny of peoples rather than serving their needs, or that the few derive immense wealth from financial speculation while the many are deeply burdened by the consequences," Russia Today quoted Pope Francis as saying at an investors' ethics seminar at the Vatican.
He noted that the practice of betting on the price of commodities such as corn, meat, and rice could drive up food prices, causing periods of starvation for billions of poor people in the world.
"Speculation on food prices is a scandal which seriously compromises access to food on the part of the poorest members of our human family," he said.
Echoing his views on finance and wealth, he said that finance institutions should serve the interests of all mankind, and not just wealthy and privileged individuals. He urged bankers to establish a stricter ethics code.
Pope Francis has been critical of the modern global wealth structure, which he said would benefit only the rich. In his 2013 apostolic exhortation, The Joy of the Gospel, he called on the rich to share their wealth, saying that not sharing of wealth is equivalent to stealing wealth from the poor.
He even called on the UN to encourage the "legitimate redistribution" of wealth.
Earlier, he sacked the entire board of the Vatican's financial regulator in order to clean up finances at the Holy See following a corruption scandal at the Vatican Bank.
The bank's reputation suffered a blow after allegations of corruption by some officials including senior cleric Monsignor Nunzio Scarano, who was arrested by the Italian police on charges of money laundering.
Pope Francis, who spearheaded a number of reforms at the Catholic Church, has been seeking to adhere to international transparency rules, following widespread criticism. In 2013, he issued a decree to prevent money laundering and terrorist financing.