Two white doves released by children alongside Pope Francis as a biblical sign of peace have been attacked by other birds in Vatican City.
In front of shocked crowds, a seagull and a black crow swooped down on St Peter's Square and savagely attacked the doves after they were released from the Apostolic Palace during Pope Francis's weekly Sunday prayers.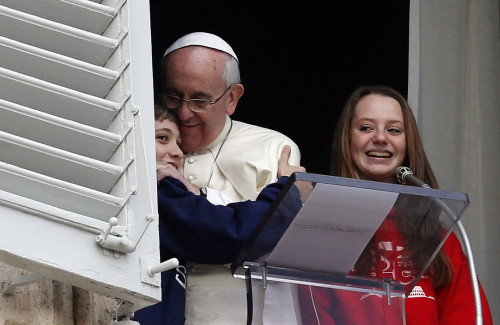 Crowds watched as one dove struggled to break free, while the other dove escaped.
Watch the doves get released and attacked on YouTube, below: