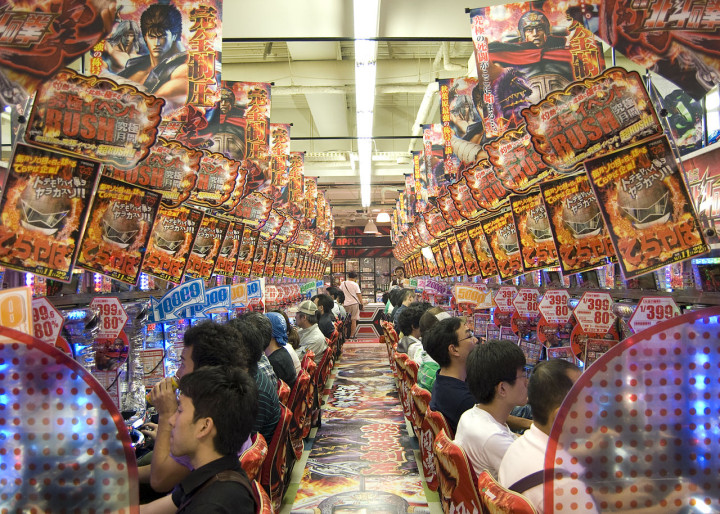 Gambling is illegal in Japan, but walk down any city street and queues of men crowd the entrances of Pachinko parlours: a noisy, smoky, lurid assault on the senses.
Pachinko is the West's equivalent of slot machines – simple, low-stakes, repetitive and immediately gratifying – but Japan has taken its obsession with the hypnotic game to unparalleled heights, with the Pachinko industry estimated to be worth a staggering 20 trillion yen (£115 billion) – bigger than the entire economy of New Zealand.
Pachinko parlours sidestep the law against gambling for money by allowing winners to exchange their winnings (Pachinko balls) for tokens or prizes, which can then be exchanged for cash at a place separate to the parlour.
A network of 24-hour Pachinko parlours permit smoking inside (it's restricted in other public spaces) and rows of vending machines dispense coffee, keeping Pachinko players chasing their next big win into the early hours of the morning.
Yet, gambling for cash is still illegal in the country, leading some market commentators to believe Japanese gambling could be the biggest untapped market in the world.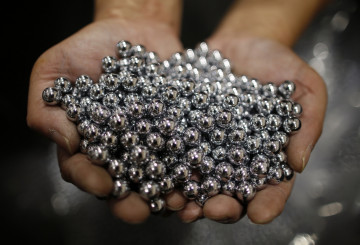 Las Vegas Sands, Genting Singapore, MGM Resorts and Melco Crown Entertainment, the four big casino companies, are waiting in the wings to invest when that changes.
2020 Tokyo Olympics
The Japanese government has been pushing for legalisation of casino gambling since 2012, and its the self-imposed deadline is the 2020 Tokyo Olympics, during which serious money could be made to fund the Games.
The proposed legislation is controversial, however, and news coming out of Japan on Monday reveals parliament is unlikely to have enough time to pass the law during its current session, which ends on November 30.
If this is the case, the Bill could be carried over to the early 2015 session of parliament – a headache for Prime Minister Shinzo Abe, who is fighting for the move, and for casino operators anxious for the launch of Asia's next big gambling market.
"The hurdle is quite high for both lower and upper houses to enact it" during the current session, Keiichi Ishii, policy chief of Komeito, the junior partner in Abe's coalition government, told Reuters, adding that there was concern among some Komeito members over the effects of gambling on society.
Japan's government has been mired in scandal over the weekend, as two female cabinet ministers resign over allegations of bribing voters with gifts, which will further complicate tough decisions on key policies like gambling laws.
Both analysts and lawmakers have said the scandal could affect the casino bill, already delayed by criticism that legalised gambling would lead to higher crime, gambling addiction and money laundering, Reuters reports.