After a series of cheating and sex addiction scandals, Josh Duggar admitted himself into a rehab but it appears his problems are not ending anytime soon. Now, porn star Danica Dillon has apparently sued the eldest Duggar son for causing "physical and emotional injuries", according to a magazine.
In Touch Weekly reported that the disgraced 19 Kids And Counting star has been accused of "battery" by the adult movie actress, who is asking for $500,000 (£327,053). The X-rated artiste, who goes by the real name Ashley Stamm-Northup, claims that she had sex with the father-of-four in March and April but their affair turned rough and she felt "as if she were being raped" during their stint.
"The defendant may be subject to [having to talk about] his prior bad [or] sexually abusive acts at trial. They are all relevant if he takes the stand," Dillon's attorney Marc Frumer is quoted as saying by In Touch.
"The defendant has a history of sexual and physical abuse towards women, particularly those he perceives as vulnerable or weak. He has to be held responsible for his actions," the attorney added, according to the magazine.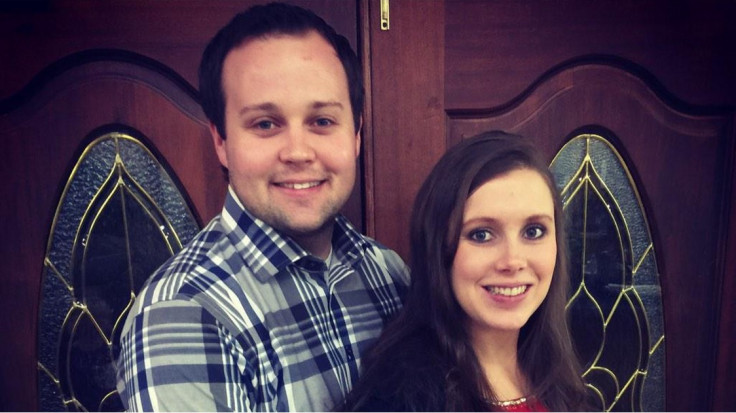 The infamous Ashley Madison hack had revealed that the 27-year-old former reality star was cheating on his wife Anna by having affairs through the website. He later issued a public apology admitting that his porn addiction was causing embarrassment to his religious family.
Soon after the controversy, Dillon claimed that she had sex with the eldest son of Jim Bob and Michelle Duggar while Anna was pregnant with their fourth baby Meredith.
"He was manhandling me, basically tossing me around like I was a rag doll. It was very traumatic. I've had rough sex before but this was terrifying. I took the opportunity because Josh offered to gift [her] $1,500," the bisexual X-rated artist told In Touch while narrating her sexual encounter with Josh.
The US-based magazine has also published what it claims are court documents produced by the porn star which apparently corroborates the statements she gave (regarding the rough sex with Josh) in August.
Josh was previously accused of sexually abusing his younger sisters Jessa and Jill when he was a teenager. He allegedly had multiple fake profiles on various websites including Facebook and OKCupid.