Porsche are lining up a surprise return to Formula 1 from the 2021 season, after holding talks with the sport's managing director Ross Brawn.
Executives from the German giant met Brawn at Monza during the Italian Grand Prix last weekend, where they reportedly discussed the opportunity of returning to F1 exactly three decades since their last appearance.
Following a third successive triumph at the Le Mans 24 Hours in June, the Stuttgart-based company announced it would end its sportscar prototype programme at the end of the year. Porsche will also maintain its GT programme and enter the all-electric Formula E series for the first time in 2019 with a factory-backed team.
However, a return to F1 as engine supplier could also be on the cards, given the appeal of the smaller twin-turbo V6 engines and the ongoing drive to cap costs.
"F1 could be one of the right places," Lutz Meschk, Porsche's deputy chairman of the executive board, told Autosport. "As you know Formula E is very important for us now, and F1 is always a good topic to think about. And I think we are in quite good discussions regarding the new engine."
A return to F1 would set up the tantalising prospect of Porsche squaring up against the likes of Ferrari, Mercedes and Renault. However, such intense competition would also restrict options for the German manufacturer given the trio provide engines to nine of 10 F1 teams, with the exception of McLaren.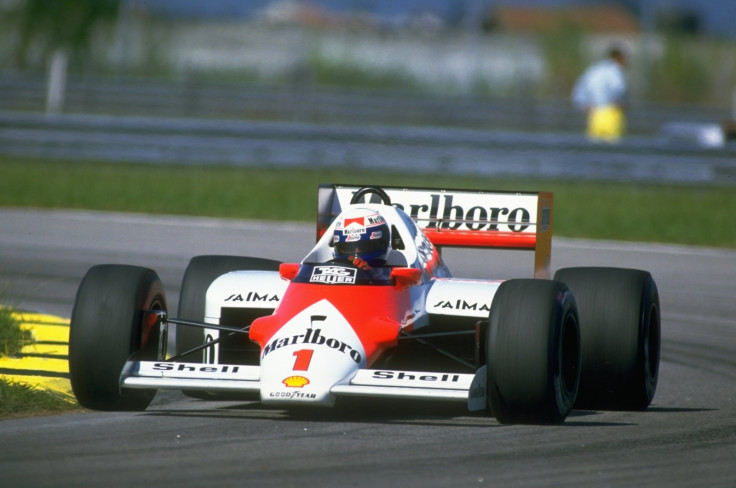 Furthermore, Ferrari and Aston Martin are among Porsche's direct rivals in the World Endurance Championship, while Mercedes and its German counterpart battle it out across a host of GT categories, meaning any tie-up in F1 is remote.
McLaren have also been labelled as a very unlikely partner as the two factories are direct competitors in the world of supercars, which leaves very little hope of resurrecting the all-conquering partnership of the mid-1980s.
Fitted with TAG/Porsche engines, McLaren stormed to two consecutive constructors' titles in 1984, when they won 12 of the 16 races on the calendar, and 1985, with Niki Lauda winning the drivers' championship in 1984 and Alain Prost claiming the crown in the two following years.
Porsche retired from the sport at the end of 1987, when McLaren finished second in the constructors' championship, before returning four years later with Footwork Arrows.
The comeback, however, was nothing short of a disaster, as the team failed to pick up a single point and failed to qualify at least one of the cars in the first six races of the season, before in June Porsche were replaced by with Hart-prepared Cosworth DFR engines for the remainder of the championship.