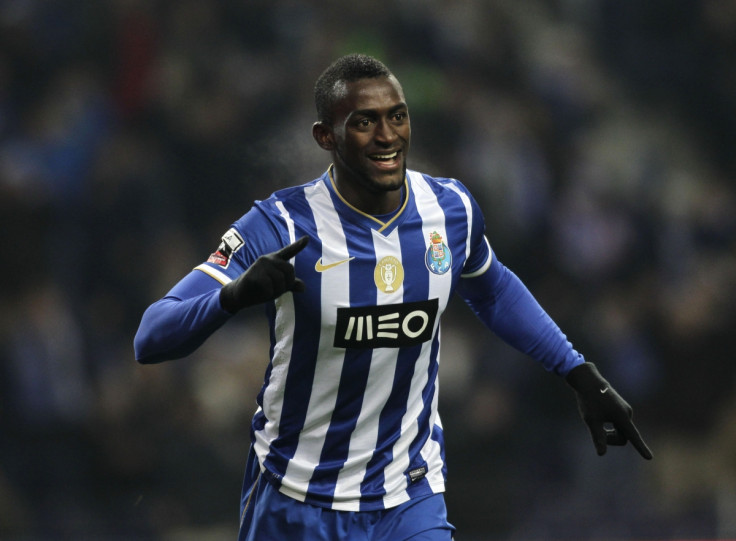 Arsenal has received a crucial boost in its chase to sign Porto star Jackson Martinez after the Portuguese club confirmed the signing of Spanish free-agent Alberto Bueno as his potential replacement.
Martinez has been linked with a move to the Premier League in recent times after garnering a reputation as one of the most clinical strikers around Europe.
The Colombian international has indeed scored 32 goals in 42 appearances in all competitions for Porto this term to win the Portuguese top scorer award for the third season in a row.
Liverpool and Tottenham were reportedly interested in securing his services during the summer 2014, while since February he has been heavily linked with a move to the Emirates Stadium after Arsene Wenger revealed his admiration for the player.
"Top physical strengths. Hugely efficient, he is the kind of player who can make room for himself in the box. He could play in the Premier League because he has the body to make the difference. He uses it in a very intelligent way. Very short back lift and he's a very good finisher. He's on the list of many clubs, you know that. He will be the next big transfer who will give a big smile to Pinto da Costa [Porto's owner]," Wenger then admitted.
Reports in Portugual this weekend revealed that indeed Wenger has decided to bring him to the Emirates Stadium after agreeing a deal in principle to secure his services to meet his €35m (£24.8m, $38m) release clause.
Porto has refused to confirm the deal but it looks as if it is eventually preparing for life without the Colombian international as it has confirmed the arrival of Bueno from Rayo Vallecano as a fre-agent.
The Spanish star can play all up-front as Martinez and he has proven to be one of the sensations of La Liga this season after scoring 17 goals.
"Alberto Bueno, 27-years-old Spanish striker, has signed a contract with FC Porto valid until 2020 and agreed to a release fee of €40 million," Porto confirmed. The striker, who played for Rayo Vallecano in the last two years, scored 17 goals in the last edition of the Spanish League (seventh best striker, the second counting only Spanish players), comes to Estádio do Dragão "in a good moment of his career."