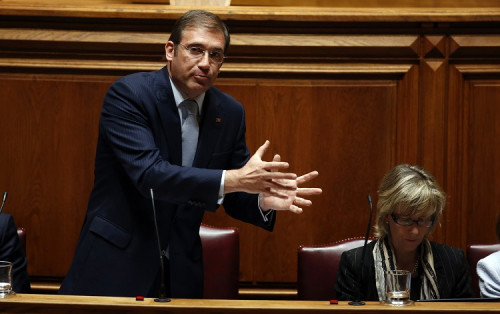 Portugal has hired a group of banks to manage a tap of its 4.75% June 2019 euro-denominated bond, according to a bank managing the deal.
Barclays, CaixaBI, Goldman Sachs, HSBC, Morgan Stanley and Societe Generale will launch and price the deal in the near future that could help finance Portugal's deficit and debts.
The country's international lenders that includes the International Monetary Fund, European Central Bank and European Union known as the Troika approved of the progress that Portugal has made in the latest review of its bailout in mid-December.
Portugal's government is looking to exit its €78bn (£65.1bn, $106.6bn) bailout in mid-2014 just as Ireland formally exited its €85bn bailout on December 15.
Ireland's return to the bond market with surging demand for the first debt it issued since it left the Troika's bailout has indicated that there was appetite to buy the debt of peripheral eurozone nations.
Portugal is among these countries including Spain and Italy that are looking to service their huge debts and deficits through issuing bonds for international investors to scoop up.
The Spanish treasury has also announced that it will issue €242bn of debt in 2014 and expects €133bn of debt to be issued during this year to be medium and long-term bonds.
When a country starts to issue debt, it usually suggests that confidence is returning to that country's economy as investors will buy the bonds that are issued.
Investors will not buy bonds if they believe a country will default on its debt.
However, Subir Lall, head of the IMF mission to Portugal, told the Financial Times that Portugal's structural problems were too deep to solve in just a few years last December.