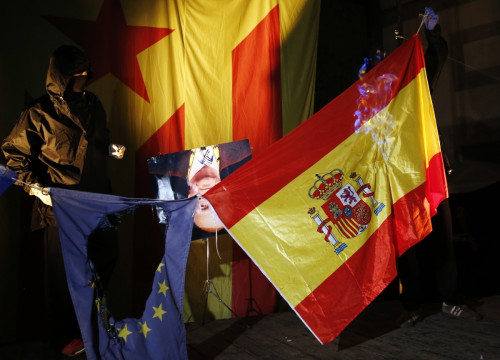 Spain has announced that it will issue €242bn of debt in 2014 in an attempt to service budget deficits and government spending.
According to the Spanish treasury, €133bn (£110bn, $180bn) of the debt to be issued during this year to be medium and long-term bonds.
Italy is also planning to issue debt to the tune of €470m this year, while the Italian Treasury plans two more BTP Italia bonds which were popular with domestic retail investors.
It is and thinking of extending a version of the inflation-protected debts to institutional investors.
Analysts have said the borrowing costs of the eurozone periphery are expected to fall further this year.
Analysts at Rabobank attributed a boost in sentiment among bailout countries to investors looking for better returns than those from non-bailout countries, with Ireland's bond market providing further incentive.
The pain in Spain
The Spanish government has put on a brave face, predicting the country's fortunes will turn a corner in 2014 with "significant" job creation over the coming year.
Luis de Guindos, the nation's economy minister, shared the positive prediction during an interview on one of Spain's national radio stations, Cadena Ser.
"2014 will see the net creation of jobs, higher even than we predicted in September in the budget, and the jobless rate will fall," he said.
Spain's unemployment rate stands at an eye watering 26%, it dropped significantly in December last year by 107,570 meaning that the total out of work figure is around 4.7 million.
The country's youth unemployment rate has hit 57.7%.