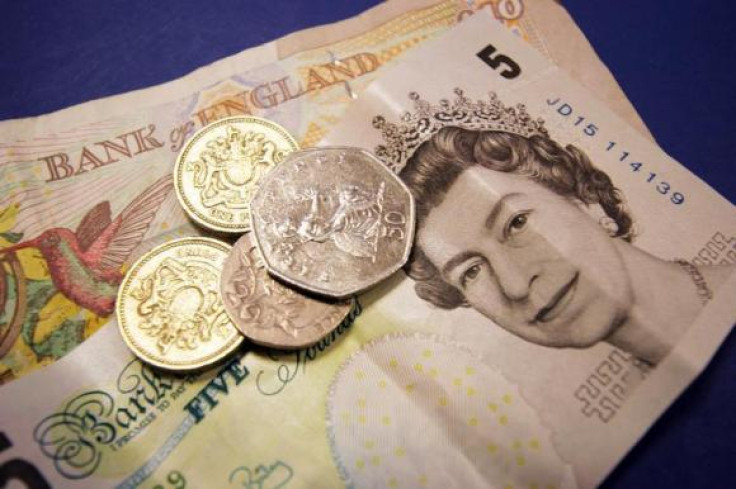 Pound sterling fell after data showed the UK's economic growth slowed to 0.5% in the fourth quarter.
GBP/USD fell to 1.5065 from 1.5090 on the release. EUR/GBP rose to 0.7512 from 07490 while GBP/JPY dropped to 177.95 from 178.35 as of 9:32 GMT. Against the Swiss franc, the pound fell to 1.3680 from 1.3720.
On a quarterly basis, the growth was just 0.5%, down from 0.7% in the previous quarter and trailing market expectations of 0.6%.
The UK GDP growth in the December quarter was 2.7% from a year earlier, up from the Q3 final reading of 2.6%, but below the market consensus of 2.7%.
Other data showed that mortgage approvals in the UK decreased to 35,700 in December from 36,700 in November, while analysts expected it to be around 36,600.
Sterling had moved only slightly off the 18-month low versus the dollar ahead of the GDP data and therefore the negative news is likely to take the UK currency to fresh lows.
The data comes after minutes of the latest BoE MPC meeting showed that the hold decision in January was unanimous. It was a dovish surprise as two of the nine members of the committee had been voting for a hike in the main rate since the August meeting.
IMF have already warned of weakening prospects of the UK saying growth there is expected to average 2.25% in 2014–15, but economic slack will remain high. The remarks appeared in the January edition of its World Economic Outlook, where it had slashed global growth estimates for 2015 and 2016.