Pound plunges as EU and Tory MPs pile pressure on Theresa May
Prime Minister could face leadership contest after 40 Tory MPs sign a letter of no confidence.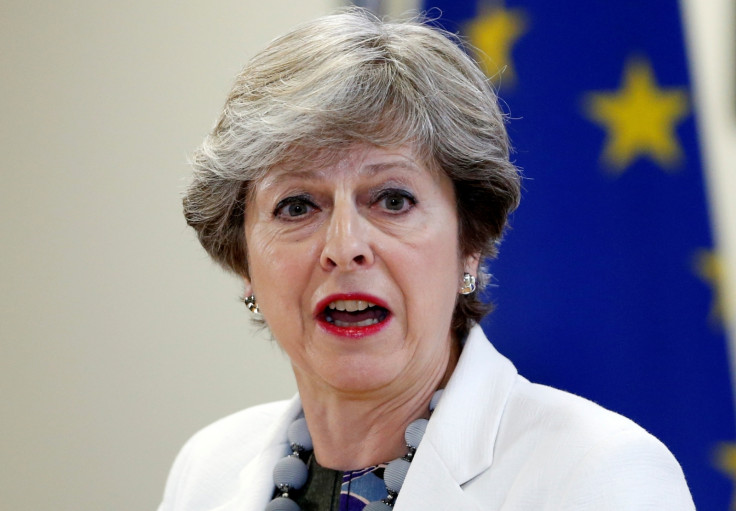 The pound plunged below $1.31 early on Monday (13 November), amid growing concerns surrounding Theresa May's future as Prime Minister.
According to the Sunday Times, 40 Conservative MPs have agreed to sign a letter of no confidence in the PM. The figure is just eight short of the number needed to trigger a contest for leadership of the party, which could potentially lead to May being replaced by another Tory PM.
Coupled with its ongoing struggle over Brexit, the latest doubts over the government's stability sent shock waves through the City.
Shortly before 10am GMT, sterling was sharply down against both of its main rivals, losing 0.95% and 0.82% against the dollar and the euro respectively, to trade at $1.3063 and €1.1211.
Hussein Sayed, chief market strategist at FXTM, said the pound, which remains 10% lower against the dollar than it was before the Brexit referendum in June last year, was paying the price for May's weak leadership.
"With May's position being potentially at risk and no significant progress after six rounds of talks with EU, sterling may come under increased pressure in the next couple of days, with the $1.3024 support level at risk of being breached," he explained.

Neil Wilson, senior market analyst at ETX Capital, added investors were rightly exercising caution on sterling given the risks with regards to the Brexit process.
"With the EU preparing for talks to collapse, the stakes are getting higher," he said.
"Britain has less than two weeks to come up with answers for the EU or we face a potential no-deal scenario. If the market decides the UK cannot meet the EU's demands in time it could send the pound sharply lower, perhaps to $1.25 or below before the deadline is reached.
Since calling for a snap election in June - then winning by a narrower-than-expected margin and losing parliamentary majority - May has struggled to assert herself as PM and Conservative leader, a position made increasingly difficult as her party is hit by multiple front-page scandals.
As Brexit negotiations move forward without any tangible progress, confidence in May has steadily diminished and Connor Campbell, financial analyst at Spreadex, warned the PM could find herself under even more pressure later this week, when the EU withdrawal bill returns to the House of Commons on Tuesday.
"There's a lot for May to fret about at the moment," he said.
"She could be facing defeat on part of her Brexit Bill later in the week, with Tory Remainers likely to team up with Labour to try and secure Parliament a meaningful vote on any deal with the EU, something the PM is keen to avoid."
Tensions within the government were further intensified after a letter co-signed by Boris Johnson and Michael Gove urging Number 10 to push for a Hard Brexit was leaked to the media. In the letter, which fellow ministers described as "Orwellian", the duo complained of "insufficient energy" on Brexit in some parts of the government and insisted any transition period must end in June 2021.