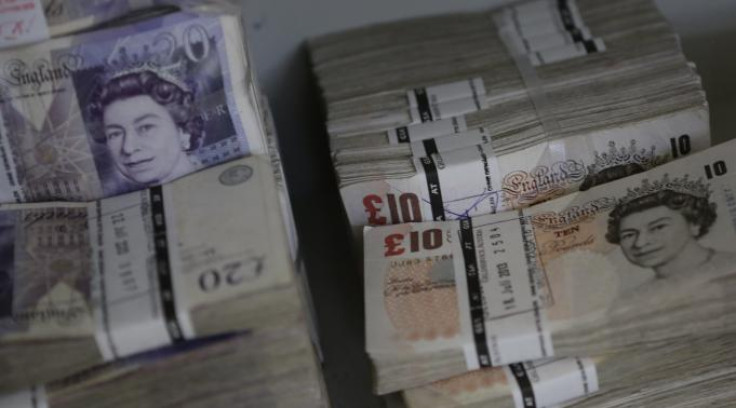 Sterling traded slightly off a multi-month low ahead of the preliminary estimates of the UK fourth quarter GDP data even as the dollar held firm helped by the mild losses in the euro.
Market expectations are that the UK economy has expanded 2.8% from a year earlier in the December quarter, higher than 2.6% in the previous quarter. Consensus for the sequential growth rate is 0.6% from 0.7% in Q3.
Considering the sharp downgrade in the final reading of the Q3 data, in which the first and second estimate of 3% was cut to 2.6%, the market is unlikely to react to an inline number or a slight surprise upside or downside.
At 6:45 GMT, the GBP/USD was at 1.5101 from the previous close of 1.5098, and compared to the 23 January low of 1.4951, which was pound's weakest since mid-July 2013.
The USD index was at 94.97, unchanged from the previous close and slightly off but still not far away from Friday's 12-year high of 95.47.
The additional liquidity injection offer by the European Central Bank has largely boosted risk sentiments helping share markets continue to rally in Asia.
That said, for the last week of January, the most important week would be Wednesday's FOMC decision which is likely to take into account the most recent surprises from other central banks like the Swiss National Bank and the Bank of England in addition to the ECB move.
The Swiss move to abandon its floor rate with euro has strengthened the franc sharply. The dollar is now 12% weak against the Swiss currency from where it was trading prior to the mid-January SNB action.
Minutes of the latest BoE MPC meeting showed that the hold decision in January was unanimous. It was a dovish surprise as two of the nine members of the committee had been voting for a hike in the main rate since the August meeting.
Economic activity in the United Kingdom has been buoyed by easier credit conditions and increased confidence, IMF said in its January World Economic Outlook, in which it revised the estimates for the US upward and downward for Eurozone.
"UK's growth is expected to average 2.25% in 2014–15, but economic slack will remain high," the Fund said.