At least 22 people were killed and 70 others injured when a powerful explosion ripped through a local market in Pakistan's Parachinar city on Friday (31 March) morning. Several of the victims were women and children.
The death toll is likely to increase as the exact magnitude of the blast is still unclear. Parachinar, with a population of 50,000, is the capital of Kurram Agency. The city is located in a remote location in the north-western tribal region, which sits on the border with Afghanistan.
Local government has declared an emergency in all the hospitals in the region. Security has been beefed up in the zone as emergency crews are on the scene to secure the blast site. It was thought to be a suicide attack and there also reports of gunfire preceding the bombing.
Zahid Hussain, a spokesperson for the local government, said the bombing appeared to have targeted Shia Muslims living in the area. "Patients are being brought to us in private cars and ambulances and we have received over three dozen patients so far," he told Reuters.
The army's media wing, Inter-Services Public Relations (ISPR), said a military helicopter is being deployed to airlift the injured victims. The wounded people need to be taken to the nearest city of Peshawar for any major treatment.
Earlier, local reports said one of the vehicles parked in the busy market area could be the source of detonation. "It is our responsibility to continue the war against terrorists," Prime Minister Nawaz Sharif said.
Interior Minister Chaudhry Nisar has ordered a thorough investigation into the blast. The outlawed Islamist group, Jamat-ul-Ahrar, has claimed responsibility for the explosion.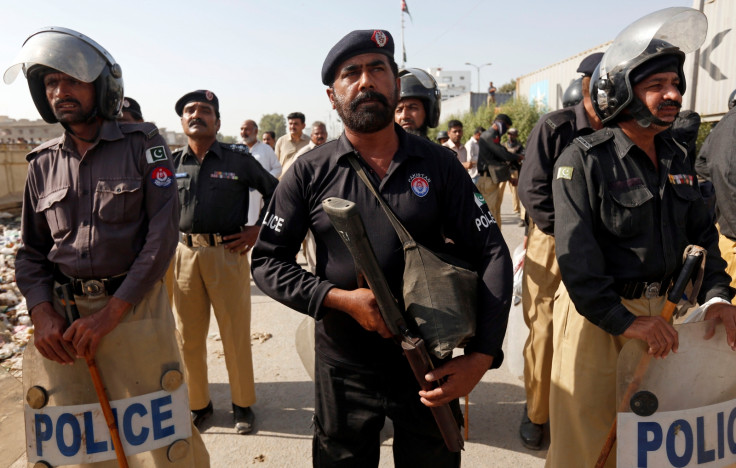 The latest attack bore the hallmarks of the earlier attack – which was carried out Lashkar-i-Jhangvi al-Alami and Taliban splinter group Shehryar Mehsud – killing 25 people earlier in January 2017. Kurram Agency, which shelters significant population of Shia community, has witnessed serious sectarian violence in the past as well.