At least 20 dead after blast at vegetable market in Pakistan
A government official said the blast was caused by an improvised explosive device hidden in a vegetable box.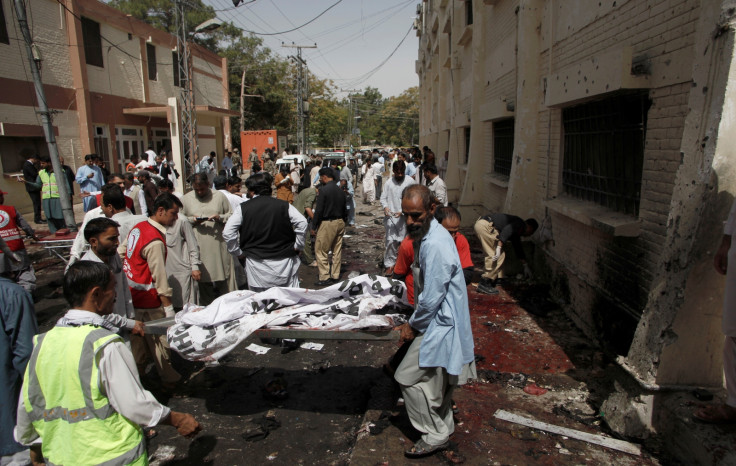 At least 20 people lost their lives in Pakistan after a blast hit a vegetable market in Kurram Agency's area of Parachinar city on Saturday morning (21 January). According to a statement issued by the Inter-Services Public Relations (ISPR), the explosion took place at 8.50am local time (3.50am GMT) during rush hour when the retailers were busy buying fruits and vegetables.
Ikramullah Khan, a senior government official in Parachinar, said that the source of the blast was an improvised explosive device (IED) hidden in a vegetable box.
"At least 20 people have been killed and 49 wounded," assistant political agent Shahid Ali told Dawn News. Meanwhile, a bomb disposal squad official confirmed that the explosion was remote-controlled.
AFP news agency cited Noorullah Khan, an official in Parachinar hospital, as saying over 40 injured have been shifted to the hospital.
Dr Sabir Hussain at the Parachinar main hospital said that 11 of those injured died while being treated. Several people who have been critically injured have been shifted to other hospitals for better care, he added.
Ashiq Hussain, an eyewitness, said he saw bodies strewn around the market following the blast.
"There was no ambulance, and people had to carry the injured in cars and private pickup trucks to the hospital," Hussain said.
No terrorist group has claimed responsibility for the blast yet.
The Kurram agency is one of the most sensitive tribal areas of Pakistan as it borders Afghanistan and is adjacent to North Waziristan where Operation Zarb-i-Azb is in progress against the Tehreek-i-Taliban and other insurgent groups.
© Copyright IBTimes 2023. All rights reserved.