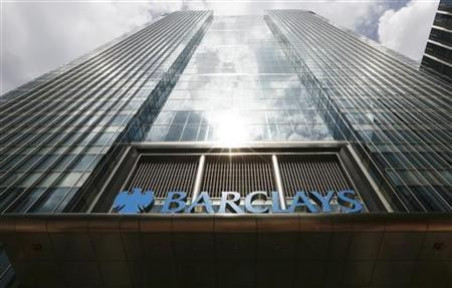 Barclays is slashing 244 jobs related to the handling of payment protection insurance as it claims the volume of disputes have fallen and the lease on its Scottish site is set to expire.
The bank said ongoing PPI claims will now be handled at other centres, adding that it would work to find other roles for the 137 full-time and 107 temporary staff affected.
"In the last three years, Barclays has invested significantly in resolving PPI cases, including a designated centre in Glasgow," said a spokesperson for Barclays.
"Over recent months, the volume of PPI cases has fallen and this reduction means the centre's role has been fulfilled, with further PPI cases to be managed through existing support centres.
"The lease on this Glasgow site also expires in 2014 and would require a multi-year commitment.
"Having evaluated all the possible options, we made the decision not to negotiate a new lease."
Banks have so far set aside £17bn (€20bn, $28bn) to deal with mis-sold PPI. It has become the most expensive consumer scandal in British history.
PPI was originally designed to provide loan repayment cover, should the customer fall ill, lose their job or have an accident.
However, millions of customers complained after saying that they never wanted or needed the policy in the first place.
According to Financial Conduct Authority data, the issue of PPI raked in the most complaints for banks between January and June 2013.
Some 1,786,626 complaints were opened during this period and PPI accounted for 61% of new complaints.
The data showed that Barclays Bank was the most complained about financial firm in the UK, in the first half of the year, after racking up 370,733 complaints from customers.
According the regulator's data on complaints and redress for the first six months of 2013, while Barclays' customer complaints fell 11% from the previous period, it still ranked number one in the chart.
Meanwhile, PPI has also provided a mass creation of jobs.
According to research by employment group Manpower in March this year 20,000 new jobs have already been created by the big banks alone for the sole purpose of servicing PPI claims, and this figure does not even factor in the posts created by the various claims management companies which aid customers seeking compensation.