Premier League clubs are planning to hold a vote on a new transfer deadline day that would cut short the summer window by around three weeks, according to reports.
The Guardian says representatives from the 20 top-flight clubs will hold formal discussions at the Premier League shareholders' meeting in September, where the proposal to halt the domestic trading of players after the season starts will be voted on.
Talks between the clubs are reported to be at an advanced stage, with several Premier League managers having expressed discontent over the negative impact the window can have at the start of the season. The current transfer window runs until 31 August.
The landmark proposal will need a two-thirds majority to pass, meaning 14 of the 20 clubs will have to vote in favour.
It is intended to put an end to the uncertainty and disruption created by the transfer window extending for three weeks after the season gets going.
The change will not apply to Football League clubs and other European leagues, while the January transfer window would remain unaffected.
The majority of Premier League clubs are reported to be in favour of the change, with Watford among the handful of clubs to oppose it.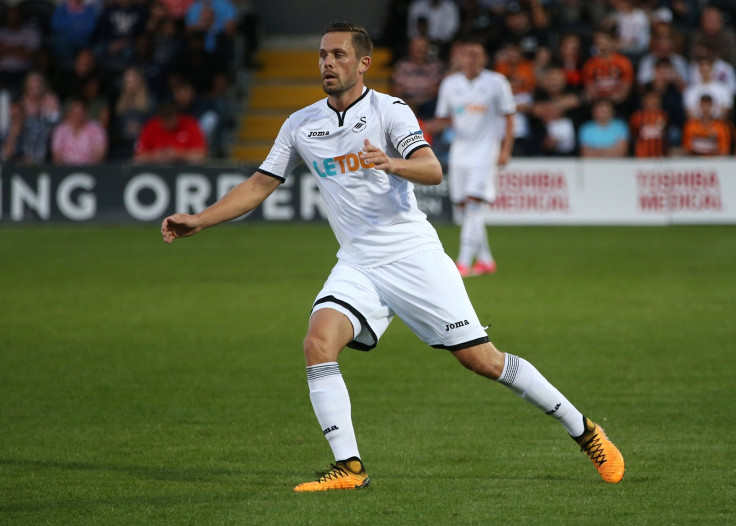 Swansea City boss Paul Clement, who had to leave Gylfi Sigurdsson out of the team that played Southampton due to interest in the player from Everton, called for an early end to the transfer window over the weekend.
"There's frustration here and I'm sure Southampton are frustrated too," he was quoted as saying by the Daily Mail, referring to uncertainty over the future of Saints centre-back Virgil van Dijk.
"That's why I think if the window is shut before the season starts everything is sorted out and we can get on with the football.
"At our managers' meeting at the Premier League, we spoke about it. The majority of clubs are in favour but maybe all of us have to be for it to go through. It could happen next year."