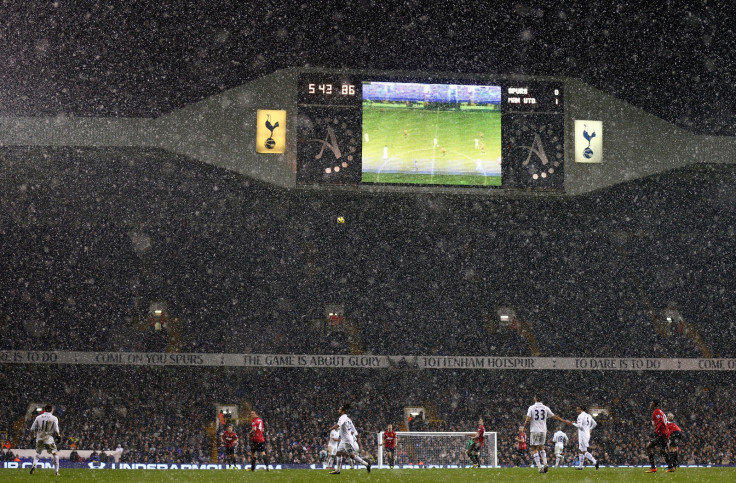 Chelsea will aim to take a step towards becoming the eighth team in 11 seasons to win the Premier League title after finishing top at Christmas by maintaining their lead over defending champions Manchester City over the festive period.
The Blues kick-off the holiday schedule against fourth-place West Ham United before testing trips to Southampton and Tottenham Hotspur as Jose Mourinho's side look to extend their three-point advantage.
"We start this period of Christmas knowing that our fixtures are more difficult than any other ones - three matches away: Stoke, Southampton and Tottenham," the Portuguese boss said.
"One match at home against big West Ham, because big West Ham - Big Sam - they are doing amazingly well this season. We know our opponents, they have different kind of fixtures."
Manuel Pellegrini's side, meanwhile, travel to West Bromwich Albion on 26 December before facing Burnley and Sunderland in back-to-back home matches and hope to become the 13th side in 23 seasons of the Premier League era to stage a post-Christmas comeback.
City face three games in seven days without captain Vincent Kompany and top scorer Sergio Aguero but Pellegrini is unwilling to give up the title so easily.
"We are not thinking about Chelsea, we are just thinking about our team," the Chilean manager said. "We know it is important to have our own pressure.
"You never win the title in December. We have a long five months to continue playing as well as we are doing so far, and we will see at the end of the season which team has most points."
Manchester United's hopes of bridging the seven-point gap to the top two lie with matches against Newcastle United, Tottenham Hotspur and Stoke City in manager Louis van Gaal's first winter fixture programme.
"When you are a national team coach then you don't have to do anything at Christmas because in the Netherlands the players are also free and have a holiday," said Van Gaal. "But here we play football and that is also nice."
At the other end of the table, Hull City, Burnley and Leicester City will seek to join the 30 clubs who have escaped relegation after being in the bottom three come Christmas Day and capitalise on the toils of the gruelling period.
Leicester are already five points adrift of safety and without a win since September but despite just two sides having beaten the drop having been bottom going into the festive fixtures, manager Nigel Pearson is buoyant.
"The games programme over Christmas is always hectic, but it is always an opportunity to make up ground," he said.
"We will probably have to use the majority of the squad because of the closeness of the games. Everyone has to deal with these issues.
"We are in need of positive results at the moment, which have proved difficult to come by. It goes without saying we could do with a couple of wins."
Premier League festive fixtures (3pm kick-off time unless otherwise stated)
26 December: Arsenal v Queens Park Rangers (17.30), Burnley v Liverpool, Chelsea v West Ham United (12:45), Crystal Palace v Southampton, Everton v Stoke City, Leicester City v Tottenham Hotspur, Manchester United v Newcastle United, Sunderland v Hull City, Swansea City v Aston Villa, West Bromwich Albion v Manchester City.
28 December: Aston Villa v Sunderland, Hull City v Leicester City, Manchester City v Burnley, Queens Park Rangers v Crystal Palace, Southampton v Chelsea (14.05), Stoke City v West Bromwich Albion, Tottenham Hotspur v Manchester United (12.00) West Ham United v Arsenal, Newcastle United v Everton (16.15).
29 December: Liverpool v Swansea City (20.00).
1 January: Aston Villa v Crystal Palace, Hull City v Everton, Liverpool v Leicester City, Manchester City v Sunderland, Newcastle United v Burnley, Queens Park Rangers v Swansea City, Southampton v Arsenal, Stoke City v Manchester United (12.45), Tottenham Hotspur v Chelsea (17.30), West Ham United v West Bromwich Albion.
IBTimes UK will have live text coverage of all the Premier League matches across the festive period.