How did Premier League bosses perform during an eventful 2016-17 season? IBTimes UK looks at the men who take the credit or carry the can.
The Big six
Antonio Conte, Chelsea
Chelsea have the money, the players and won the title at a relative canter, and thus it would be easy to underestimate Conte's achievement. The 47-year-old Italian became the king of the Bridge with his infectious enthusiasm and tactical nous.
After an early season defeat at Arsenal, Conte's switch to wing backs allowed him to ease the past-his-sell-by-date John Terry out of the team with a minimum of drama and create a team better suited to defending and attacking.
Chelsea won a record 30 games: Missing out on the league and cup double doesn't detract from the big picture. 10/10
Mauricio Pochettino, Tottenham Hotspur
Tottenham have only won the league twice and yet, if they keep up the trajectory that their 45-year-old Argentinian manager has guided them on since joining from Southampton (fifth, third, second), then maybe a third championship is a possibility. It's a big if, and a season playing at Wembley while their new stadium is built could cause problems if recent European games played there are any guide.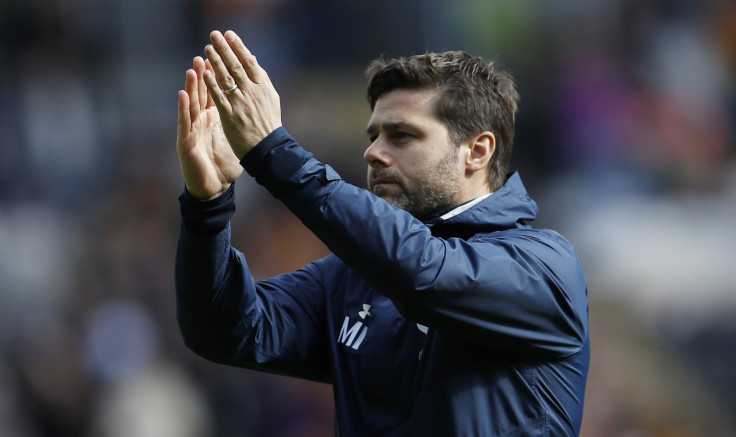 His acquisition of Dele Alli and promotion of Harry Kane has paid dividends. This is the best Spurs team in more than three decades, maybe five. They are, however, yet to win anything. 9/10
Pep Guardiola, Manchester City
A tricky first season in English football for the much-heralded Spaniard. Guardiola discovered that there is a world of difference between being the boss of one of the two undisputed top teams in Europe compared to managing one of the top six teams in a league where every opponent is capable of beating you.
City won all of the 46-year-old's first ten games in charge but then fizzled, were knocked out of the Champions League in a Monaco goalfest and finished third in the league. A Champions League spot is the very least that is expected and silverware will be be demanded in 2018. The team has been allowed to grow old and a major rebuild is needed. Does Pep have enough time? 5/10
Jurgen Klopp, Liverpool
The charismatic German is gradually transforming an allegedly big club back into an actual big club, but it was a trick that took several years in Dortmund. In the 49-year-old's first (partial) season at Anfield he guided Liverpool to the Europa League final. In his first full season he has taken them to Champions League qualification. Liverpool are now playing his brand of pressing football: the next stage is to upgrade his playing staff in the transfer window. 8/10
Arsene Wenger, Arsenal
And then Arsenal won the FA Cup. A long season of grumbling and intrigue saw the whispers for the end of Wenger's long reign become louder and more urgent. Arsenal even failed to qualify for the Champions League, but they won the world's oldest club knockout competition for a record 13th time.
While it may not appease sections of their disenchanted support, he has seen it as vindication to go on for longer with the club set to confirm his new two-year deal on Wednesday. It is a decision he has earned the right to make himself. 8/10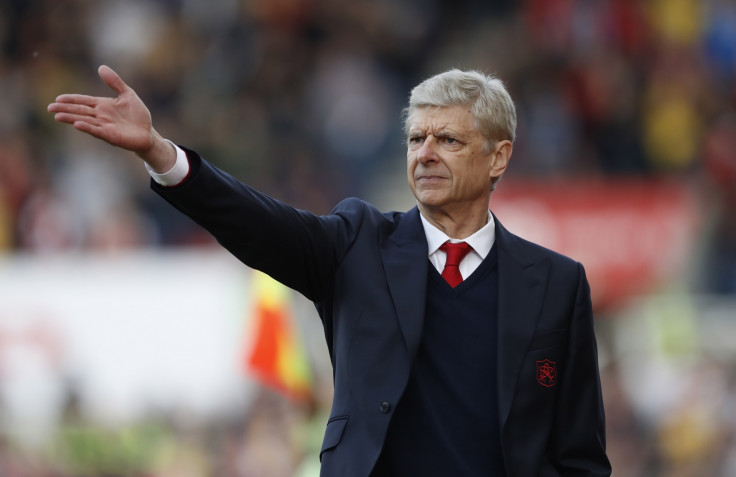 Jose Mourinho, Manchester United
For much of the season Mourinho was unrecognisable from the manager who guided Chelsea to glory in the mid-noughties: A tense and angry man patrolled the touchline, his charm and charisma disappeared in a whirlwind of booted water bottles and jibes against his own players. This United are a long way from the entertaining greats of the not-so-distant past, but they can carry out a plan.
United stumbled too often in the league and Jose focused on the much-derided Europa League to claim a Champions League place via the backdoor. The plan worked. With Paul Pogba, Marcus Rashford and possibly a big signing or two this summer could Mourinho make this another great United team? 9/10
Mid-table regulars
Ronald Koeman, Everton
Everton were closer to the top six than they were to the also-rans, but does that make them a big club or an overachiever? Koeman's flirting with Barcelona might be subtle bargaining for greater transfer funds or an honest admission that Everton can go no higher. As long as Romelu Lukaku continues to be the big fish in a small pond then his goals will see Everton right. Otherwise...? 7/10
Claude Puel, Southampton
Southampton's eighth place finish was creditable, but just six points separated them from seventeenth. Speculation suggests the Frenchman might not be in charge next season which seems harsh given Puel took them to Wembley for the EFL Cup final and kept the Saints stable after the two previous managers, Pochettino and Koeman, had been tempted away by bigger clubs. 8/10
Eddie Howe, Bournemouth
Howe continues to be the brightest young hope among the small band of English managers. Norwegian Joshua King's 16 goals were a revelation - more than his career total before this season. But the defence was as leaky as a sieve. Would Howe's reputation survive a return to Bournemouth's more natural level? It ought to. 7/10
Tony Pulis, West Bromwich Albion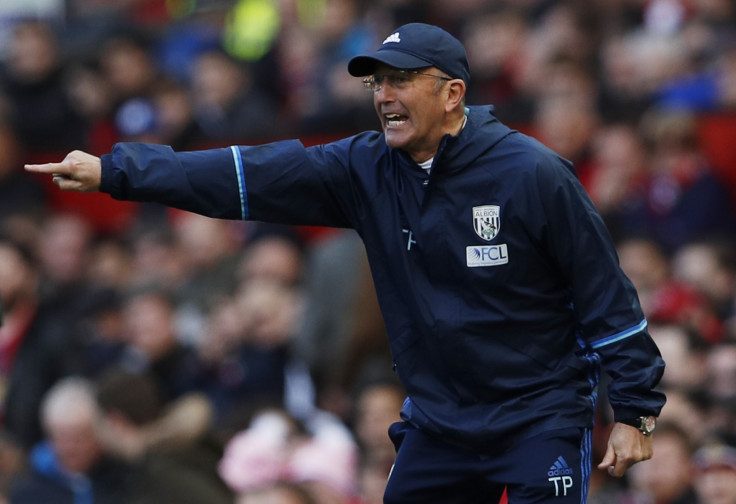 Same old Tony Pulis, same old West Brom. Combatative and competitive but unable to break away from the also-rans while never seriously troubled by the relegation battle. WBA continue to fly the flag for the West Midlands while Villa, Birmingham and Wolves continue to languish. Expect more of the same at The Hawthorns. Some of us have had enough of it, but that's part of Pulis' achievement. 5/10
Slaven Bilic, West Ham United
A tricky first season at the former Olympic Stadium for Bilic and West Ham. The fallout and departure of Dimitri Payet robbed Bilic of his most important attacking force. Once again Andy Carroll was potent when fit but rarely so. At least West Ham's ownership duo of David Gold and David Sullivan showed patience with Bilic but he is unlikely to get a whole further season to succeed - rain check by Christmas. 4/10
Craig Shakespeare, Leicester City
First there was the fairytale and then the horror story: Claudio Ranieri was sacked as the championship hangover threatened to lead to relegation. The owners can point to their subsequent comfortable Premier League survival as justification. The cast has barely changed. Does Shakespeare have the judgement to buy and sell as necessary to improve this team? Or does Leicester's fate entirely depend upon whether Jamie Vardy et al are in the mood? 4/10
Mark Hughes, Stoke City
See Pulis above. Premier League regulars who are going nowhere, either up or down. If they do break out of this sustained mid-table mediocrity it is only likely to be downwards. The club appear happy to just maintain the status quo. 4/10
Relegation fodder
Sam Allardyce, Crystal Palace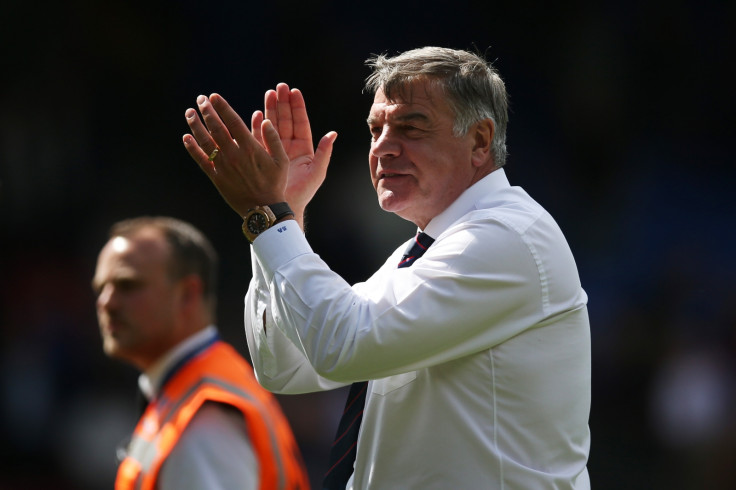 The man who started the season as England manager, ended it by saving yet another club from the dreaded drop and then announcing his retirement. Is this really the last we have seen of Allardyce? 7/10
Paul Clement, Swansea City
Clement kept Swansea in the Premier League and that must count as success. But his has been a short stint at the end of a season of managerial turmoil in South Wales: Francesco Guidolin was sacked in October after a takeover and former USA coach Bob Bradley lasted just 85 days. Clement's Swansea claimed 26 points in 18 games, but most of those were secured in one month. 7/10
Sean Dyche, Burnley
In parts of Lancashire they argue that Dyche should be the manager of the year, keeping this small club in the Premier League after their two previous appearances had lasted just one season. Splendid home form was matched by an appalling record on the road. Joey Barton is gone and, while not the player he was, his influence and experience will be sorely missed.
If Dyche can stop rivals pilfering unsung talents such as goalkeeper Tom Heaton and defender Michael Keane, then Burnley have a fighting chance. 8/10
Walter Mazzarri, Watford
Mazzarri ensured a third consecutive season of Premier League football for Watford, but the Italian manager was sacked by the Italian owners, possibly for only being able to speak Italian. In an era when English is not the first language of the majority of managers/players involved in the top-flight but everyone seems to speak it, Mazzarri's translated post-match comments were no more unenlightening than anyone else's. 4/10
Doomed
Marco Silva, Hull City
In January the Portuguese manager was handed the tough task of saving Hull from the drop after an insipid first half of the season under Mike Phelan. He failed. But his reward was to be poached to take over from a manager who had succeeded in keeping his team in the league in Mazzarri. Go figure. 6/10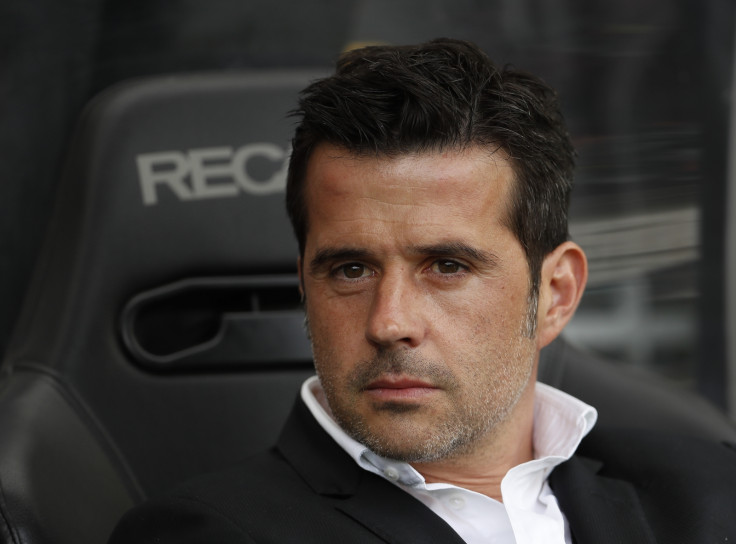 Steve Agnew, Middlesbrough
After several seasons languishing in the Championship, Aitor Karanka led 'Boro back to the promised land. They didn't last long and the Spanish boss paid the price long before relegation was confirmed. Agnew's reign as his replacement saw Middlesbrough similarly woeful. Will the assistant-turned-manager be given the opportunity to bring them back up? 3/10
David Moyes, Sunderland
His time at Old Trafford looks like a walk in the park compared to this car crash. Unable to inspire yet another great escape by the Mackems, Moyes' reputation has certainly nosedived since he was the hand-picked successor to the biggest job in English club management just four years ago. 0/10