With an eventful 2016-17 Premier League campaign now officially over, IBTimes UK's dedicated team of sport writers have been doling out a succession of awards. Here, we reveal which players and managers deserve the unwanted moniker of "flop of the season" after a wretched start to life with their respective new clubs.
Nick Howson: David Moyes (Sunderland)
That the nadir of the former Manchester United, Everton and Real Sociedad manager's season did not unanimously come when Sunderland's relegation to the Championship was confirmed with three games to spare tells you all you need to know about the Scot's last eight months in charge.
Threatening behaviour towards a female journalist, pre-match platitudes, appalling summer signings and the stewardship of one of the worst teams to ever grace the top flight are just some of the charges against Moyes, whose place on the managerial scrapheap is all but secure.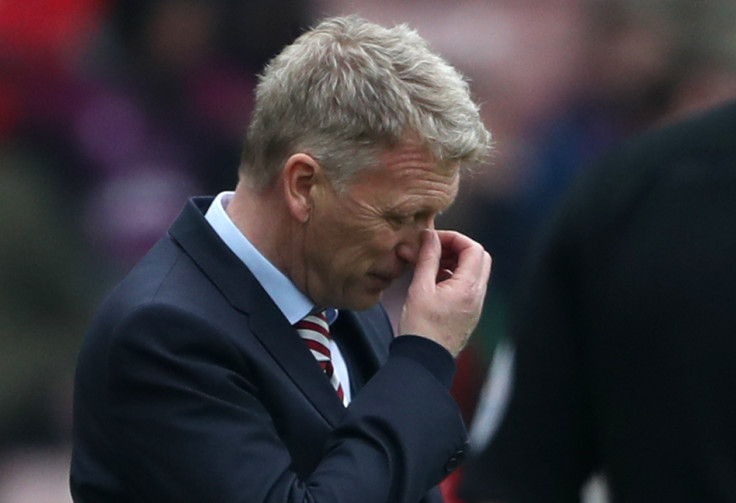 George Flood: Claudio Bravo (Manchester City)
My desire to avoid being overly Tottenham-centric having labelled Victor Wanyama as the best value signing of the season is the sole reason that Moussa Sissoko escapes this particular honour. Next on the conveyor belt of high-profile 2016-17 flops is Bravo, who has often been ridiculed during a nightmarish debut campaign in English football that was mercifully curtailed by a calf injury.
Guardiola's faith in the Chilean was evident following his controversial decision to quickly dispense of the long-serving Joe Hart and instead install a goalkeeper more comfortable with the ball at his feet. However, it seems that confidence was totally misguided.
Bravo's woeful save-to-shot ratio was widely lambasted and his well-documented struggle to keep anything out of the net eventually led to him being dropped in favour of deputy Willy Caballero.
Tony Mogan: Vincent Janssen (Tottenham)
Luckily for Tottenham, having three players finish the season with 20+ goals means the spotlight has been taken off another rotten piece of summer business. The £17m signing from AZ Alkmaar has recorded one goal from open play in 829 minutes of Premier League football this season, a tally that even Roberto Soldado managed to double during his first spell in English football.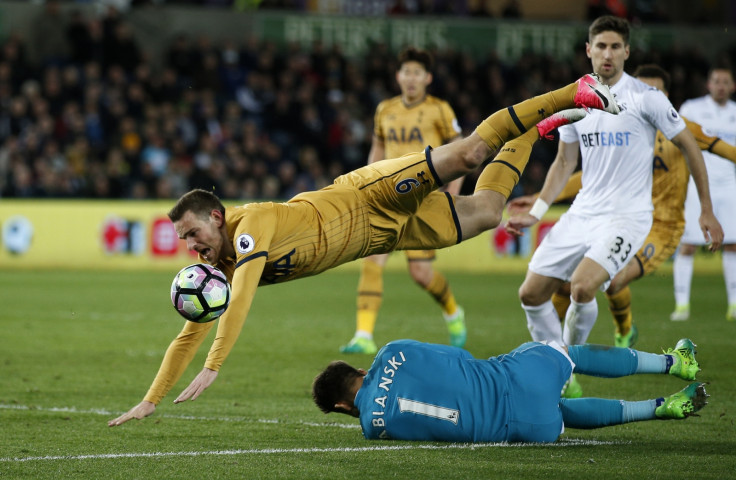 Like they did with the misfiring Spaniard, Spurs fans have been patient with Janssen, whose work rate has saved him from perhaps more public criticism. But Mauricio Pochettino's lack of faith in the Dutchman - measured by the frequency in which he turned to Son Heung-min and others to fill the void left by Kane when he was injured - was damning.
Eduardo Fernandez-Abascal: Moussa Sissoko (Tottenham)
Many quickly suggested that Tottenham paying a club-record £30m fee to beat Everton to the signing of Sissoko on summer deadline day was a nonsense decision and the Frenchman has failed to prove the doubters and Mauricio Pochettino wrong. Where would Tottenham be now if they had instead chosen to spend that money on Real Madrid midfielder Isco?
Rhod Cannon: Pep Guardiola (Manchester City)
For an appointment that promised so much, it really has delivered so little. Guardiola himself said that he would have been sacked if he had been managing Bayern Munich or Barcelona this season, and for a team that aspires to be seen as one of Europe's elite, Manchester City should not deem this campaign acceptable. That Champions League qualification was still not assured going into the last game of the season highlights how badly Guardiola has underperformed.