Arsenal face Liverpool this weekend in a battle to be the best of the Premier League's also-rans and for a place in European competition next season. Most of the sound and fury ahead of the game, however, will revolve around the fates and fortunes of the managers, Arsene Wenger and Jurgen Klopp, with the most vocal critics calling for the Arsenal manager's head.
Meanwhile in Spain, Luis Enrique is to step down as Barcelona manager at the end of the season, making the announcement ahead of the Catalonian club's bid to overhaul a seemingly insurmountable deficit against Paris Saint-Germain in the second leg of their Champions League last-16 tie, possibly to avoid the humiliation of the axe should the miracle fail to materialise.
When did the world become so impatient? When did patience stop being a virtue and demands for constant changes become the norm? Fans should be careful what they wish for. The media, with a constant need for attention-grabbing content, merely stir the pot with calls for sackings and the subsequent search for replacements.
Fans used to treasure stability at their clubs. A good manager takes time to get the right formula. The oft-told tale of Sir Alex Ferguson's FA Cup third round victory at Nottingham Forest saving his job at Old Trafford is a reminder that managers need time to get the job done properly and that patience will be rewarded. Manchester United went on to win the FA Cup that year and the rest, as they say, is history.
United are also useful evidence for what happens when a long period of stability comes to an end. David Moyes and Louis van Gaal came and went, even though the latter won the FA Cup, amidst much supporter discontent that the successes of the Ferguson era did not follow the end of the Ferguson era. Arsenal risk a similar period of instability if/when Wenger leaves north London. There is no guarantee that the solid achievements of the Wenger era will be replicated by a replacement.
To misquote The Life of Brian's "What have the Romans ever done for us" speech: Wenger has, even according to his critics, given Arsenal loyalty, stability, consistency, regular Champions League football while promoting youth and producing entertaining football.
The absence of a hatful of trophies is the only real evidence against Wenger. But winning trophies should not be considered a right, it should be a rare treat, the icing on the cake for football teams and fans.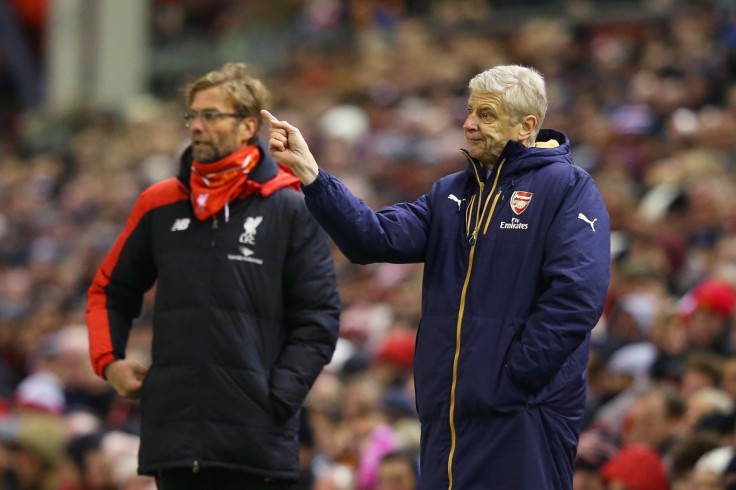 The sense of entitlement and complacency among Gooners is overpowering. During Wenger's 21 years at Arsenal, the club have won three Premier League titles and six FA Cups but endured a nine-year trophy drought which ended in 2014. Arsenal have always been one of England's big clubs, but have only won trophies at the rate accumulated by Wenger back in the 1930s under Herbert Chapman. The 50s, 60s, 70s and 80s were largely barren which is partially why the story of 1989's championship, as told in Nick Hornby's Fever Pitch, is so endearing.
Triumphs should be treasured and not expected. If trophies were so easy to come by they would be less celebrated. Many fans, the sort who watch their team week in week out, can go a lifetime without seeing their team win anything.
That period of Arsenal's missing silverware was Liverpool's golden era, when the vast majority of 18 league titles, seven FA Cups and five European Cups were claimed. Those were the years of the famous Liverpool Boot Room, when a steady succession of managers were found within the club.
When the days of Bill Shankly, Bob Paisley, Joe Fagan, Kenny Dalglish and Roy Evans came to an end, Liverpool went back to being one of those clubs that hired and fired managers. But Liverpool have shown more patience than most – Gerard Houllier and Rafael Benitez were both given six years. Klopp has not even reached 18 months into his mission to restore Liverpool's greatness and as yet has not been subjected to the clamour that has engulfed Wenger this year.
Football managers are too frequently recruited and dumped, with no recognition of how long it takes to really affect change. Klopp arrived at Liverpool fresh from his miracle working at Borussia Dortmund, an achievement that took three years to produce its first fruit. New ideas, methods and players take time to bed in. The previous manager's ideas, methods and players first need to be evaluated and changed/removed.
Klopp took over from Brendan Rodgers, a manager out of his depth, whose team's achievements were built upon the twin – and now departed – pillars of Steve Gerrard and Luis Suarez. As the old joke about asking for directions goes: "If I wanted to get to where you want to go, I wouldn't start from here."
Liverpool's fans are, as yet, less anxious for change than Arsenal's, but that might just be a matter of degree and longevity. Wenger has been at Arsenal for a lot longer than Klopp has been at Anfield. Liverpool's long title drought has given scousers a more realistic perspective on what can be achieved and how long it takes. But should the Arsenal critics get their way and see Wenger depart sooner rather than later, there is no guarantee that the good times will continue. For these are the good times now, no matter how many sparkling trophies have been claimed.