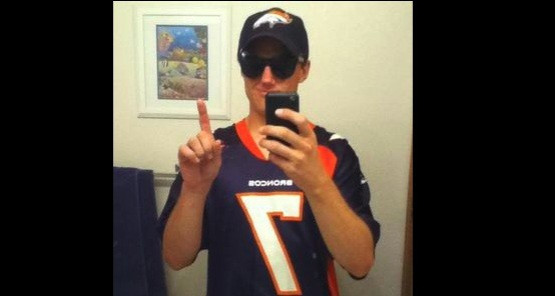 A Colorado student who allegedly plotted to assassinate U.S. President Barack Obama and kill children on Halloween has been detained by a federal court.
Mitchell Kusick, 20, was held on a charge of making threats against the president after confessing to his therapist that he planned to shoot children on Halloween and kill the leader during an October campaign visit, the National Post reports.
According to the paper, the Secret Service took Kusick into custody after being made aware of his homicidal fantasies.
Court documents state that he had already began executing his plan by taking a shotgun from his aunt's house and attempting to buy ammunition for it.
Investigators say Kusick also revealed that he had been following the president's complain schedule ahead of his 7 November re-election.
He allegedly told his therapist on Oct. 29 that he wanted to go down in history as the "guy who killed Obama."
The Colorado Mesa University undergraduate, was apparently also obsessed with the deadly shootings at Columbine High School and Virginia Tech, and fantasised about shoot ing children at a trick-or-treat Halloween event sponsored by a Denver-area high school.
"Kusick made statements about a desire to kill people on Halloween and that he had been tracking President Obama's schedule so he can assassinate the President," said the affidavit by Secret Service Agent Melissa Blake.
A bond hearing is scheduled to take place on 16 November at the U.S. District Court in Denver .