A Trump presidency in the US would spell bad news for the Chinese economy, which is already seeing slower growth, warns Kevin Lai, the Asia economist for Daiwa Securities Group. warned.
He said that Trump has been voicing the popular American view that the US has not received a fair deal since China jointed the World Trade Organisation in 2001. Trump's agenda as US president includes naming Beijing as a currency manipulator and forcing China to obey intellectual property laws.
Trump is also seeking for China to end its export subsidies, and part of his tactics to ensure Beijing agrees to his requests, he plans to impose a 45% tariff on Chinese imports to the US.
Such a move, Lai says could cut China's gross domestic product by as much as 4.8 percentage point. Lai is projecting China to deliver only 6.5% GDP growth in 2016 and 6% in 2017, South China Morning Post reports.
"[China] would have to find somewhere else to sell its products. This would exacerbate the overcapacity issues in the economy, putting greater deflation pressure on China, while shrinking China's capital account surplus position," Lai said.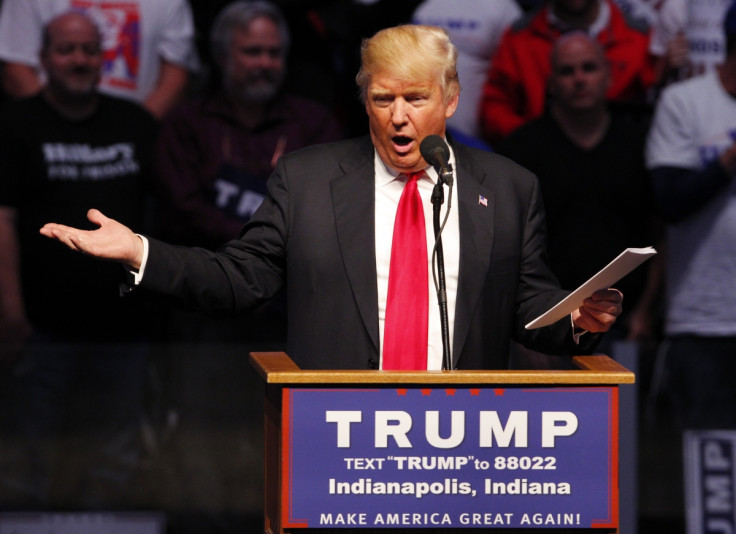 He also warned: "The People's Bank of China would have to respond with more aggressive policies [such as] cutting rates and printing money which will mean more pressure on the yuan. This will put pressure on China to depreciate the currency. It will be the opposite of what Trump wants to achieve."
If the tariffs sought by Trump becomes a permanent feature, Lai said Beijing could see a further 3.9% reduction in its GDP, as it becomes less attractive for foreign direct investments resulting in repatriation of investments.
China would not be in any position to retaliate, even by selling its large holdings of US Treasuries, he said. This is because such a move would only push the US yields higher, making the US a more attractive investment destination. This in turn would trigger a further capital outflow from China.
Lai continued: "It's not just Trump's own idea. [China bashing] is getting quite popular. It may eventually be a majority opinion - the sentiment may be reflected in the votes."
China exports four times more to the US compared to US exports to China.