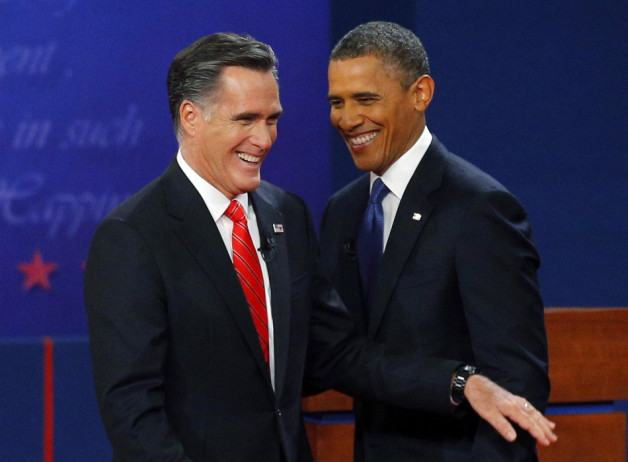 A good number of Americans prefer President Barack Obama as their babysitter but rate the Democratic incumbent and his Republican rival Mitt Romney equally for the White House as hypothetical employees, according to some offbeat questions in a poll.
A Washington Post-ABC News Poll posed a series of offbeat questions to a random sample of voters ahead of the second round of presidential debates.
Obama and Romney fared equally - 46 percent each - to a question on whom they would prefer as an employee of their company, if any.
Up to 48 percent of the respondents preferred Obama as the captain of the ship if they were aboard a vessel against 44 percent for Romney.
To a question as to whom they regard as better in bungee jumping, a whopping majority of 60 percent favoured Barack Obama compared to just 21 percent for Romney.
Up to 56 percent people said they find Obama "honest and trustworthy" against 45 percent for Romney.
The majority of the polled, 60 percent, see Obama as a more friendly and likeable person. However, the survey found his supporters not enthusiastic as those of the Republican candidate. Up to 59 percent of Romney supporters said they are "very enthusiastic".
Nearly half of the surveyed - 49 percent - voiced their support for Obama to a question on who they would actually vote for if the presidential election were held today, as against the 46 percent for Romney, in line with the unpredictable nature of the previous polls.
The survey questioned 1,252 adults over telephone which was conducted between 10 to 13 October.
The two presidential hopefuls will meet again on 16 October, during the second of the three rounds of the presidential debates.