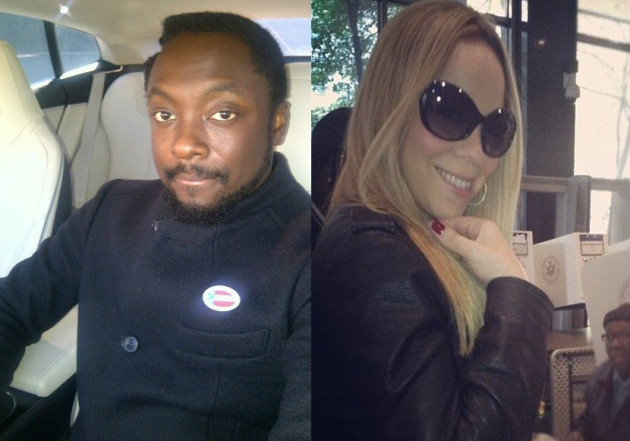 Will.i.am is preparing to debut a new song to celebrate President Obama's re-election triumph over Mitt Romney.
America's first black president secured a second term in the White House after crossing the finish-line with 303 electoral college votes during the 2012 US presidential elections.
The Black Eyed Peas frontman, who got to personally congratulate the president moments after his landslide win, told his fans on twitter that he was would be releasing the victory song in honour of Obama's victory.
He previously marked the candidate's landmark election in 2008 by writing a track titled, It's a New Day.
"I got to speak with the president backstage before this historic speech...my mom got me [here]...she is the greatest single mom ever..." he told his 4.6 million followers.
"In 2008 I wrote 'its a new day' 1week before @BarackObama won...and last week I wrote another victory song...it will be out in 1week," Will added.
He joins singer Mariah Carey who has also ready paid homage to the President's achievement by releasing a full-length version of her track, Bring It On Home.
The Hero songstress first performed the song during a campaign rally for Obama earlier this year.
It features the lyrics: "We're just everyday people trying to make it through the pain,
We unintentionally hurt each other, playing silly games.
But when it all comes down to win or lose, don't give up the fight.
Cause strength is what we need, and love can save our lives.
"So Bring it On Home
You Can Bring It Home
Bring It On Home
I know we gon' bring it home
So when you down and frustrated, let them all keep debating, because we gon win
And Everybody be prepared to do the best that you can do because we going in."