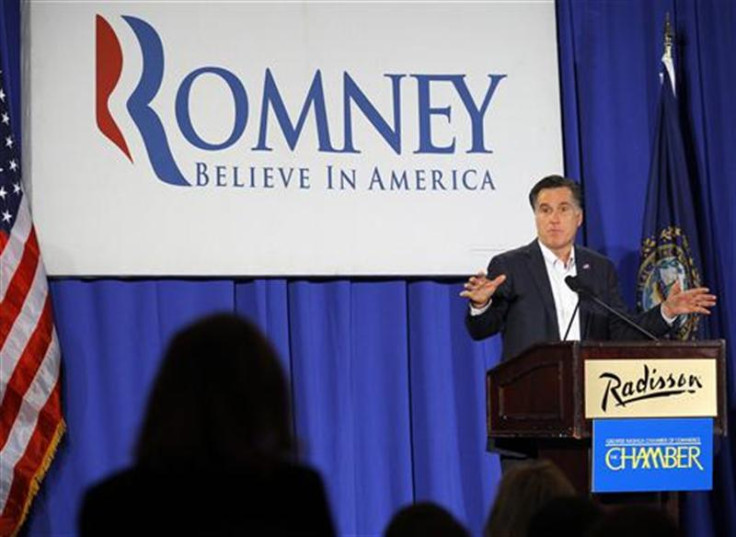 The New Hampshire Republican nomination for presidential candidate looks likely to be an easy victory for frontrunner Mitt Romney after an early lead in the polls.
A win in the New Hampshire primary is seen as key for any candidate to go all the way and seal their party's nomination at the national convention in the summer.
A Republican Party campaign manager said: "By winning New Hampshire you can get funding for the rest of the race. It's pretty key."
Romney told a raucous crowd at a rally in Bedford, New Hampshire: "You're going to make a statement."
The former governor of neighbouring Massachusetts has led polls in New Hampshire for months - recently by 20 percentage points or more.
He has been pushing for an overwhelming victory in the state as he looks to the next primary, on 21 January in South Carolina, where the Republican base was uncomfortable with him in 2008.
Rival candidate Newt Gingrich is preparing a blitz of television appearances and 11th-hour campaign stops in an effort to whip up enthusiasm for his White House bid, following a disappointing fourth-place finish in the first primaries in Iowa.
He has launched more aggressive attacks on Romney, labelling his Republican rival a timid Massachusetts moderate.
Former House Speaker Gingrich is due to visit polling centres in Manchester, Bedford, Merrimack and Hollis.
Among the other candidates, Ron Paul, a congressman from Texas, and former Pennsylvania senator Rick Santorum, who both made late surges in the race, will hope to keep their campaigns going by finishing second in New Hampshire.
Former governor of Utah, Jon Huntsman, whose campaign is flagging, is expected to drop out of the race if he does not finish in the top two. Texas governor Rick Perry has all but lost momentum in New Hampshire and is expected to come last after not campaigning in the state in favour of concentrating on South Carolina.